Each year, visitors and locals alike gather in Mexico Beach, Florida, for the annual Gumbo Cook-Off and Mardi Gras celebration! This year marked the event's 20th anniversary, and with a new venue and lots of delicious gumbo and Brunswick stew, it was better than ever. After a great run at Sunset Park, the event moved to Parker Park this year, with over 2,000 guests joining in to enjoy the sunshine, the competition, delicious food, and live music. See the winners here!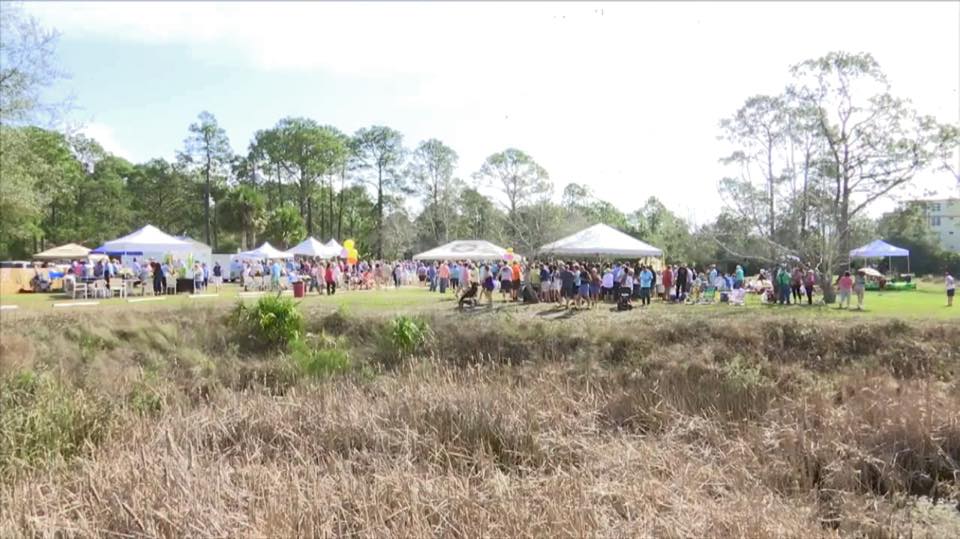 All Hail the 2018 Mexico Beach Gumbo Cook-Off Champions
The winners in each category received cash prizes in the following amounts: Gumbo – Restaurant and Amateur divisions (First Place $500, Second Place $250, Third Place $150) and Brunswick stew (First Place $300, Second Place $250, Third Place $100). Congratulations to all the winners and thank you for participating! We hope to see you all next year.
Best Gumbo – Restaurant
1st Place Restaurant: Paradise Craft House & Grill – Port St. Joe, FL
2nd Place Restaurant: Shipwreck Raw Bar – Port St. Joe, FL
3rd Place Restaurant: Castaways Southern Cuisine – Mexico Beach, FL
Best Gumbo – Amateur
1st Place Amateur: Tiger Dawg Gumbo Kings – Atlanta, GA
2nd Place Amateur: Sullivan Voodoo Roux – Mexico Beach, FL
3rd Place Amateur: BBQ Monster's – Perry, GA
Best Brunswick Stew
1st Place Brunswick Stew: Sullivan Voodoo Stew – Mexico Beach, FL
2nd Place Brunswick Stew: Bobby Steele & Crew – Tallahassee, FL
3rd Place Brunswick Stew: Wylie's Stew – Mexico Beach, FL
Best Decorated
Sullivan Voodoo Stew – Mexico Beach, FL
Best Team Spirit
Big Daddy's Gumbo – Ashford, AL
We had the biggest turnout with the most cooks ever. All proceeds go towards the Best Blast on the Beach July 4th celebration, which is another can't-miss Mexico Beach tradition! A big thank-you goes to the Special Events for Mexico Beach, a non-profit, all-volunteer committee who puts this event on each year. Thanks to all those who came out and enjoyed the event and we hope to see you again!
For more information on these and other great events happening in and around Mexico Beach, Florida, visit our Calendar of Events and start planning your trip today!
---