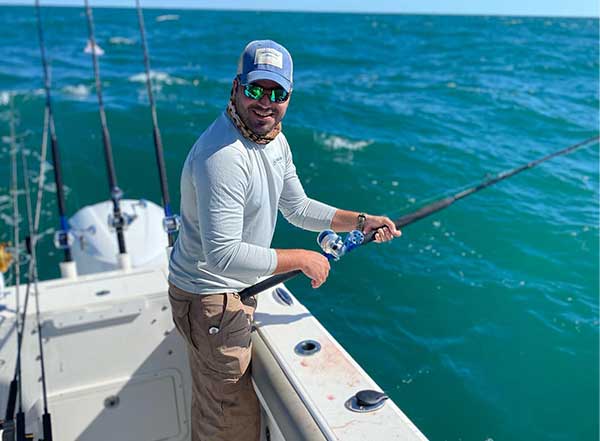 It's Fishing Season!

We know that our white, sandy shoreline attracts many visitors during the summertime; however, there's another attraction that brings many to our area. That big attraction is fishing. Shore fishing offers a chance to reel in some great catches, including pompano and whiting, while inshore and offshore anglers can catch flounder, red snapper, grouper, and king mackerel, to name a few. Whether you go by charter, a personal boat, or off the beach, there is spectacular fishing in Mexico Beach. We also have some great tournaments that are taking place this summer, including the Gollywhopper Classic this month and the MBARA Kingfish Tournament in August. Anglers of all levels are invited to test their lines to reel in the biggest fish and win some amazing cash prizes. So, next time you're venturing down, try your hand at this pastime, and let the fishing tales begin.

Featured image courtesy of KC Sportsfishing.
And the Winner Is. . .
Up for grabs last month was a 2021 Kingfish Tournament shirt from the Mexico Beach Artificial Reef Association, and the lucky winner is Jane Holan from Saint Helena Island, South Carolina. Congrats, Jane!


JUNE GIVEAWAY
This month, our giveaway item is a beach towel from Serenity Beach Rentals. Whether you crave hours of quiet solitude or activities in the great outdoors, Serenity has ideal accommodations for everyone. Serenity Beach Rentals is the premier resource for house rentals on the beach. To place your name in the hat, send an email to Kathy at kathy@mexicobeach.com.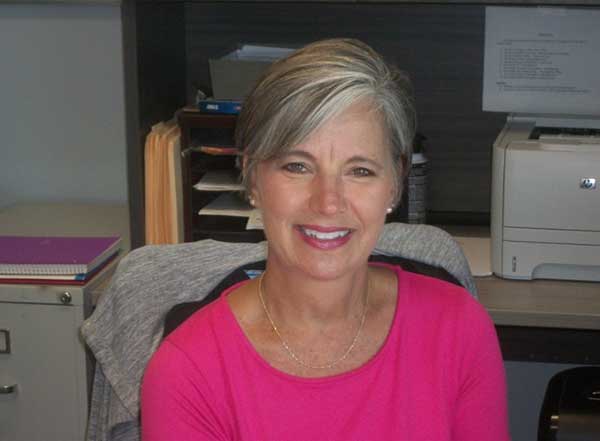 Meet Mexico Beach

This month, we are delighted to introduce you to Tammy Brunson, the Clerk for the City of Mexico Beach. She joined the staff as the City Clerk back in March. Tammy is originally from Eufaula, Alabama, where she enjoyed a career in business before she moved to the beach. She's visited Mexico Beach for many years and was delighted for the opportunity to relocate. Tammy enjoys family activities, her church, and, naturally, the beach. Welcome, Tammy!
For more information on weddings or vow renewal ceremonies on the beach, visit mexicobeach.com.
Ron and Cris
Beaches are not just for weddings; they are also a wonderful setting for vow renewals. This month, we welcomed Cris and Ron, who ventured down from Iowa to renew their vows on our beach. It was a lovely renewal, and this couple has enjoyed twenty-five years of bliss. Here's to the next twenty-five. Congratulations, Cris and Ron!
Mexico Beach Annual Photography Contest
April 1–July 31
Get ready to print those pictures and try your hand at our annual photography contest. The 21st Annual Mexico Beach Photography Contest, which began accepting submissions on April 1, will run until July 31. We welcome all photographs taken in Mexico Beach—past and present. Categories are Around Mexico Beach, Sunrises & Sunsets, The Beach, Fishing & Boating, People, and Flora & Animal Life. We hope you will capture Mexico Beach through your "eyes" and enter our photography contest.
Mexico Beach Mobile Library
June 17
Come check out a book, or two, or three from the Mobile Library! The Mobile Library will be setup here at the Mexico Beach Welcome Center from 12:30pm till 3:00pm and is open to the public. Located at 102 Canal Parkway, the Mobile Library will be stocked with books for all ages (print and audiobooks) and DVD movies. Library patrons will be able to register for a library card and borrow and return items. So, if you don't have a library card, don't let that stop you. Reading is a wonderful activity you can enjoy while at the beach, so be sure to stop and enjoy the benefits of bringing the library to you.
GollyWhopper Classic
June 11 & 12
The first fishing tournament of the summer, the GollyWhopper Classic, is set for June 11–12, 2021! Both the Captain's Party and the Weigh-In will take place at the Mexico Beach Boat Ramp, located at 109 44th Street. This year's categories are Red Snapper, Grouper, and King Mackerel. There will also be a youth division (14 & under). The Captain's Party will be held on Friday, June 11, at 5:00 p.m. The Weigh-In will take place on Saturday, June 12, from 3:30 p.m. till 5:30 p.m. There will be live music and food on both nights. This one-day tournament is one you'll want to enter. Get ready to fuel up, head out, and compete for your chance at some great cash prizes.
Best Blast on the Beach
July 4
Celebrate the Fourth of July in Mexico Beach with our Best Blast on the Beach! We are sure everyone will be amazed by our grand fireworks display launching at 8:30 p.m. Our Best Blast on the Beach fireworks show will be a must-see for you and the entire family. Also, the Mexico Beach Sandy Shoes 5K Fun Run is back! All ages are invited to participate in this race and all the family fun. It is a very easy course that will be enjoyable to runners of all stages. Runners will start and end at the same location, and we will have water stations along the route. This is a non-chipped, non-official timed race. All runners will be responsible for capturing their own times. A race clock will be provided, displayed, and visible to all runners as they cross the finish line. The race will start at 7:00 a.m. on July 4 at Under the Palms Park. Registration fee includes race bib and T-shirt. Don't wait, as registration will close on June 21! There will be no day-of-race registration. Click here to register.
A friendly reminder:

Mexico Beach is a Leave No Trace community, and we appreciate your assistance in helping us keep our beaches clean. Any items left on the beach unattended from 7 p.m. to 7 a.m. will be removed and disposed of by the City of Mexico Beach. Items include, but are not limited to, tents and tent frames, beach chairs, coolers, umbrellas, toys, etc. Also, please fill in any holes before you leave and please remain off the sand dunes and out of the sea oats to ensure their continued nourishment. There are boardwalks and walking paths that can be accessed to reach the beach. Your assistance with these requests will keep our beaches beautiful and pristine. For full details on this ordinance or questions, click here or contact City Hall at (850) 648-5700.
Easy Shrimp and Crab Pasta
This delicious dish is a great appetizer and party favorite! We publish it compliments of the Mexico Beach Artificial Reef Association Seafood Cookbook (www.mbara.org).

INGREDIENTS

8 ounces angel hair pasta, cooked
6 ounces lump crabmeat, undrained
1/2 pound shrimp, cooked and chopped
1 large onion, diced
4 garlic cloves, pressed
2 tablespoons butter
1/2 teaspoon oregano
1/2 teaspoon basil
1 quart half-and-half
1 1/2 tablespoons cornstarch
Red pepper flakes, to taste
Salt and pepper, to taste


PREPARATION

Sauté onion and garlic in butter until onion is nearly translucent. Add oregano, basil, red pepper flakes, and salt and pepper and stir. Add half-and-half and bring the mixture to a boil. In a bowl, mix cornstarch with enough water to dilute it and pour it into the boiling sauce until you get the desired consistency. Stir in crab and shrimp, cook for another minute, and take sauce off the heat. Spoon the sauce over angel hair pasta and enjoy!
It's All about Weddings

June is a popular month for wedding bells, so let's look at some sayings about love and marriage.

—If love is blind, why is lingerie so popular?

—"Love thy neighbor—and if he happens to be tall, debonaire, and devastating, it will be that much easier." —Mae West

—"I think men who have a pierced ear are better prepared for marriage. They've experienced pain and bought jewelry." —Rita Rudner

—Love conquers all things except poverty and a toothache.

—"Why does a woman work ten years to change a man's habits and then complains that he's not the man she married?" —Barbra Streisand

—No man is truly married until he understands every word his wife is not saying.

—The four most important words in any marriage are, "I'll do the dishes."

—Marriage has no guarantees. If that's what you're looking for, go live with a car battery.

—Love is what makes two people sit in the middle of a bench when there is plenty of room at both ends.


Cloak and Dagger

We generally consider "cloak and dagger" as a reference to spying, deception, or espionage, but it didn't start that way. While unrelated to espionage in general, the phrase can be traced back to around 1400 BC, when English poet Geoffrey Chaucer mentioned "The smiler with the knife under the cloak" in The Knight's Tale. It can also reference melodramatic French and Spanish plays in the nineteenth century, called "cloak and dagger" theater because their swashbuckling characters often wore these items.