The time of year has come once again for pounds of shrimp to be peeled, oysters to be shucked and rice to be cooked during Mexico Beach's annual Gumbo Cook-Off. Those who attend can choose to participate, sample the gumbos, or experience both. The cook-off will take place on Saturday, February 16, 2013. Come on out for this fun and filling event, and enjoy loads of gumbo and Brunswick stew on The Unforgettable Coast™!
"Visitors really enjoy coming out not only to sample the many different varieties of gumbo, but also to take in the fun-filled atmosphere," said Kimberly Shoaf, president of the Mexico Beach Community Development Council.
The 15th annual Mexico Beach Gumbo Cook-Off will be held at Sunset Park next to El Governor Motel, with the festivities kicking off at 10 a.m. CST and lasting until all the gumbo and stew runs out. In the spirit of Mardi Gras, the event will also feature live music and free beads for attendees. With a limit of 30 chefs competing for the title of Gumbo King, this event is perfect for anyone wanting to indulge in blue-ribbon cuisine. Those competing may set up from 7:30 to 8:45 a.m. Judging will begin at 9 a.m. and you must have your item(s) hot and ready to go. This is one cook-off that is sure to spark the Mardi Gras spirit!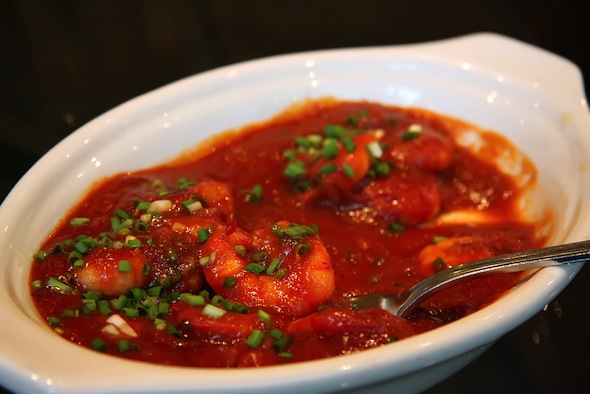 Cooking teams are made up of both men and women, young and old, from such states as Louisiana, Tennessee, Georgia, Alabama and Florida. The winners are broken down into three categories: Gumbo Amateur Division, Gumbo Restaurant Division, and Brunswick Stew Division, with prizes for first, second and third places ranging from $75 to $200. Panels of food connoisseurs judge the three categories, with a different set of judges for each.
"Being able to witness the friendly competition and team spirit really make this a fun event to attend," Shoaf said. "No team is without some sort of Mardi Gras decor and the more extravagant, the better.
Entry to the event is free and tickets for sampling gumbos and stews will be available for purchase. There will be a charge of one dollar per ticket where one ticket covers the cost of a taste cup of gumbo/Brunswick stew, four tickets will buy a small (6-ounce) cup, and eight tickets will purchase a large (12-ounce) cup. Concession items also available for purchase at the event are beer, wine, bottled water, soda, BBQ sandwiches, sausage dogs, hot dogs and desserts.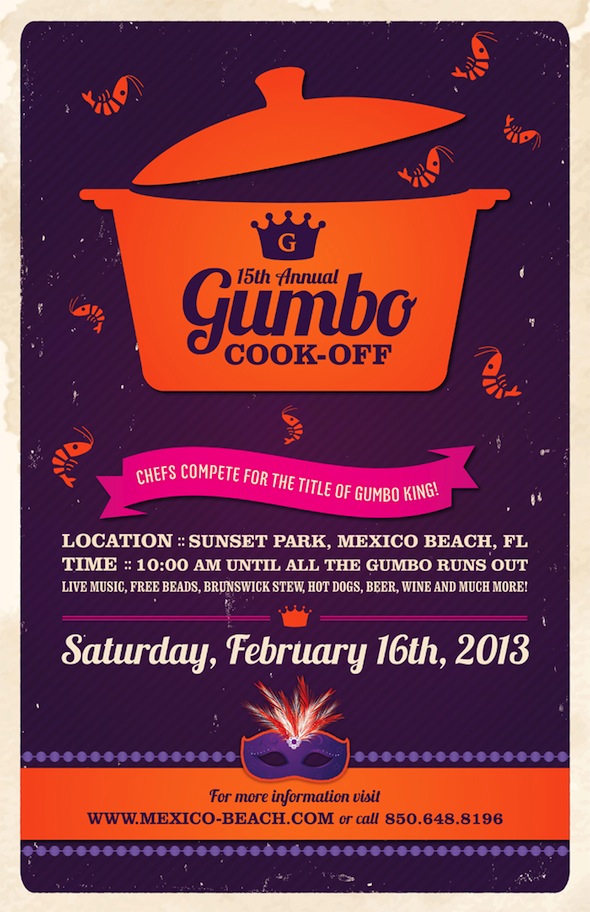 All proceeds raised at this event will benefit the Special Events for Mexico Beach's Best Blast on the Beach July 4th fireworks show.
To locate the application to enter the cook-off, or for more information, please visit Mexico-Beach.com and click on the Gumbo Cook-Off in the Calendar of Events located under the News & Events tab. Entry forms are due not later than Friday, February 8, 2013.
---