Come hungry, and come ready to listen to live music and have a great time! On Saturday, February 2 from 11 a.m. – 2 p.m. (EST) the Bay Day Festival will take place at the St. Joseph Bay Preserves Center, located at 3915 Hwy 30A in Port St. Joe.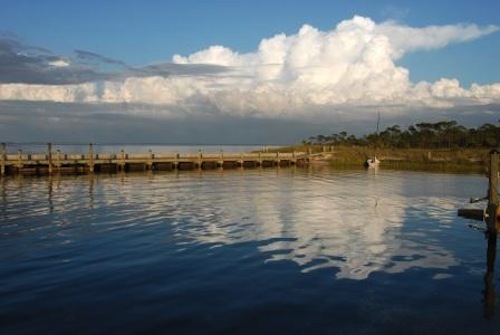 The festival will offer a great menu including boiled shrimp, sausage, potatoes, corn on the cob, cole slaw, garlic bread, and beverages. Upbeat, live music, birding trips, buffer preserve tours, exhibits, bay walks, and raffle items will add excitement and entertainment to this event for you and your family or friends to enjoy.
There will be a $10 donation per meal and all proceeds will benefit The Friends of St. Joseph Bay Preserves. To learn more about the preserve or how to become involved, please visit www.stjosephbaypreserves.org or call 850-229-1787.
Photo credit: The Friends of St. Joseph Bay Preserves website
---