There are two reasons to visit the "Unforgettable Coast" on Saturday, Oct. 12. The first is to attend the 15th Annual Mexico Beach Art & Wine Festival, for a delightful afternoon spent strolling artisan booths, sipping fine wines or beers from the cash bar, bidding on wonderful prizes during the silent and live auctions and enjoying great live entertainment.  This popular event kicks-off at 2pm and will once again, be held on the charming grounds of the Driftwood Inn, which is nestled along the sugar-white dunes overlooking the Gulf of Mexico.

The second reason is for Killer Seafood, which is one of the country's best seafood dives, according to Coastal Living Magazine. It's just a stone's throw west of the Driftwood Inn on Highway 98—there's only one main road and no stoplights, so you can't miss it! Besides its catchy slogan, "Chum and Get it!" Killer Seafood lives up to its name. They are known for their Killer Fish Tacos—either fried grouper or "original" grilled marinated tuna with some Killer Koleslaw—but the Fried Shrimp Po'Boys are pretty darn killer too and are served hot and crispy on a toasted-to-perfection N'awlins Po'Boy Roll. There are fries and as a lagniappe (little something extra), a side of their  Killer Seafood Simmerin' Sauce, perfect for dipping your bread.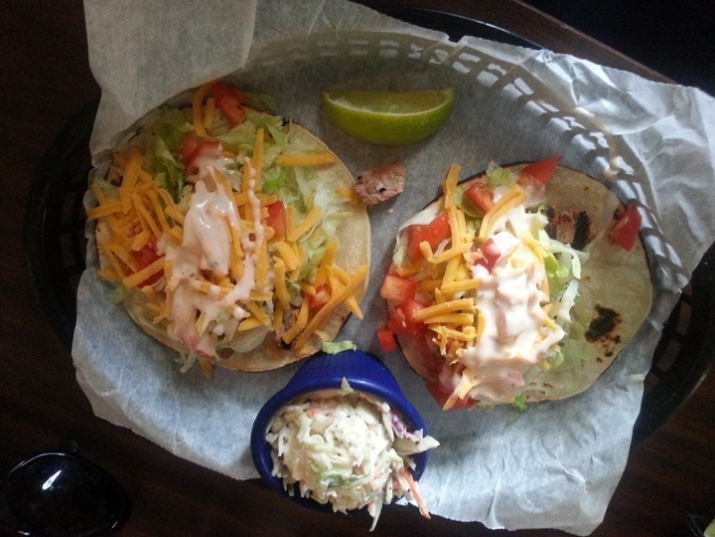 And speaking of Killer Seafood Simmerin' Sauce, you can grab a jar to go! It makes a perfect base for all things Killer…. as a sauce for sautéed fish, chicken cacciatore, risotto with grilled shrimp, stuffed peppers and even Blood Marys! And, they'll even toss in these killer recipes to make it super easy. But don't leave until you've tried the Killer Key Lime Pie or the homemade Sweet Potato-Pecan Pie, mmmmm.
So make it an unforgettable weekend in Mexico Beach. For more information about the 15th Annual Mexico Beach Art & Wine Festival or other upcoming events, as well as Mexico Beach restaurants, shopping, lodging, etc., browse MexicoBeach.com and Like us on Facebook!
---