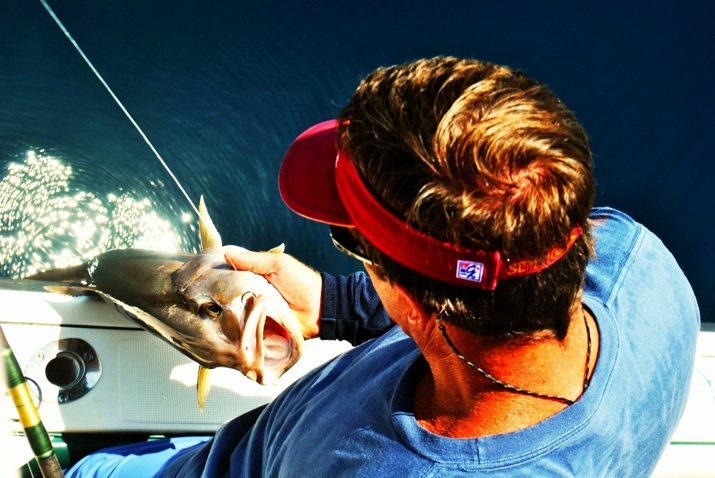 It's that time of the year again, and as the summer comes to an end, we are gearing up for the 17th Annual Mexico Beach Artificial Reef Association, MBARA, Kingfish Tournament.
This one-day tournament kicks off Friday night, August 23, with the Captain's Party at Beacon Hill. The fun will begin around 5:00 p.m. and last until 9:00 p.m.
The fishing begins Saturday morning, August 24, beginning at 5:00 a.m. and lasting until 5:00 p.m. The weigh-in will begin at 1:00 p.m. and close at 5:00 p.m.
For this particular tournament there are two divisions: Recreational and Professional Masters. Any crewmember that has a commercial fishing license must register under the Professional Masters division.
Prizes for the tournament include:
Recreational Division:
King Mackerel: 1st- $3,000, 2nd- $2,000 & 3rd- $1,000
Wahoo: 1st: $1,000
Spanish Mackerel: 1st: $500
Professional/Masters Division:
King Mackerel: 50 percent of the Masters Professional Division registration entry fees up to a maximum of $3,000 for the heaviest King Mackerel.
Registration is $160 per boat with an unlimited number of people per boat.
You can register at the Captain's Party on Friday night, August 23, or you can visit the Official Website to preregister today. During the entire month of August you can preregister at any of the following locations: Mexico Beach Marina, Blue Water Outriggers, and Half Hitch Tackle.
---