If you've ever visited the sunny shores of Mexico Beach, Florida, you've probably seen at least a few of these things. If you haven't, what are you waiting for? Summer's almost here and it's the perfect time of year for a day on the beach, a stroll on the pier, a delicious meal of fresh Gulf seafood, and wonderful memories made with family and friends! Whether you're a returning visitor, a new arrival, or even a local, we've put together a little Mexico Beach scavenger hunt for the next time you're in town. Check these local "landmarks" off your list and share your photos with us on Facebook or Instagram!
The Big Chair
This one's pretty easy. Stop by the Mexico Beach Welcome Center and take your photo in the big beach chair!
Mexico Beach City Pier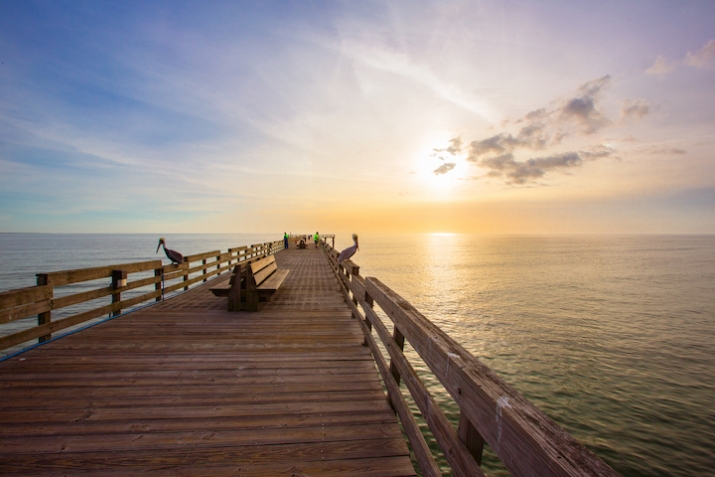 Our public pier is a perfect photo op, too! Bring the family for a walk out into the Gulf of Mexico for a whole new view of the beach, plus great fishing when you bring your license (available at GoOutdoorsFlorida.com). Under the pier is a nice spot for family pictures, as well!
The Giant Toucan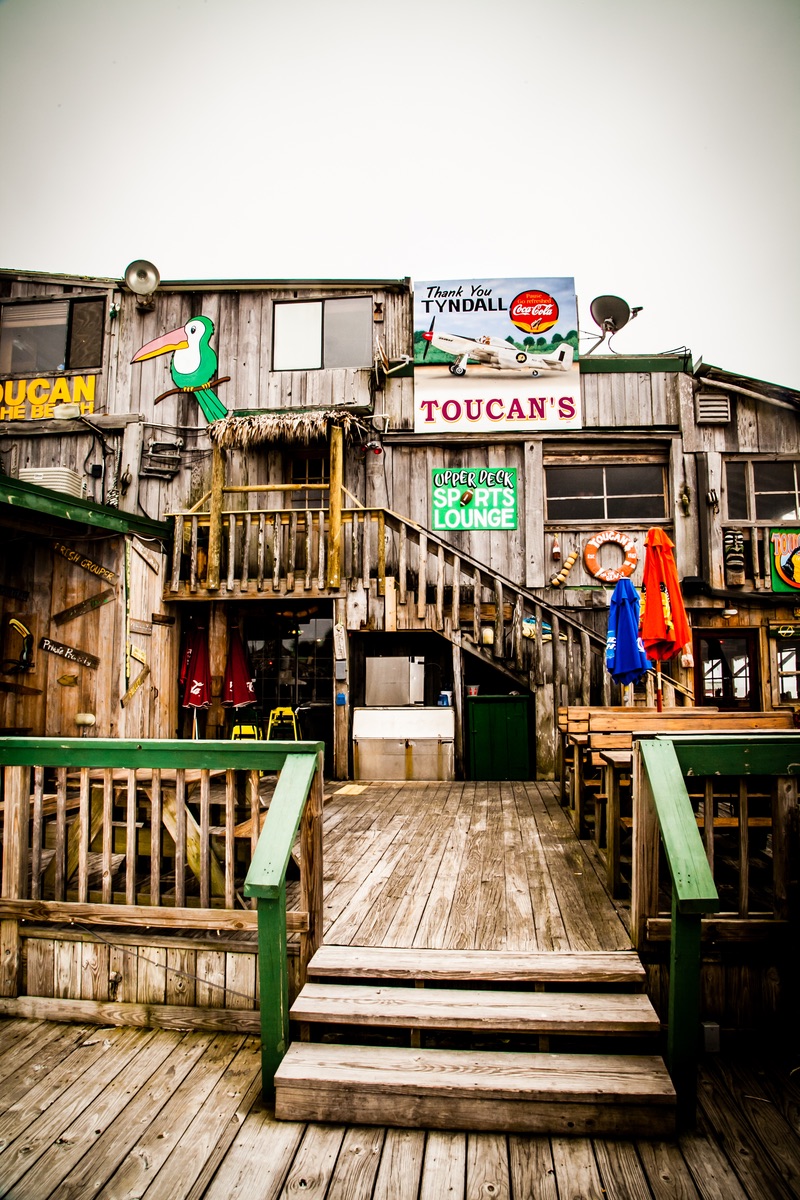 This feathered friend can be found hanging out on the patio at Toucan's of Mexico Beach! Head over for a visit and some tasty beach drinks, seafood, and more!
The Chapel
Whether you're planning your intimate wedding ceremony or just visiting for a weekend, the sweet little wedding chapel at Driftwood Inn is worth taking a snap!
Sandcastles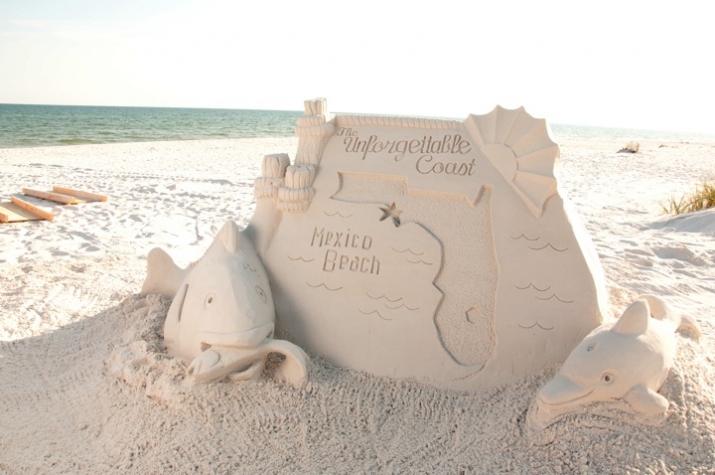 You might not see a beach sculpture as grand as this one by Beach Sand Sculptures during your visit, but if you walk along the beach, you're bound to see some fun art in the sand. If you don't, why not make some yourself for the next passerby to enjoy?
Sundaes Worth Waiting For
Cool down from the beach with a delicious artistic sundae from Shoobie's ice cream truck! Instagram your favorite and tag them at @shoobiesfl. Shoobie's will reopen Memorial Day Weekend!
Friends You Never Expected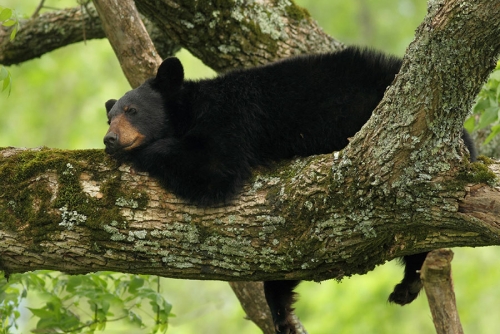 Did you know our area is home to such diverse wildlife as bald eagles, manatees, and black bears? With parks and nature preserves galore, there's a good chance you could spot some of these creatures (and many others) in Northwest Florida. Check out our Ecotourism page to learn more about the local wildlife and safety guidelines.
The Shark's Teeth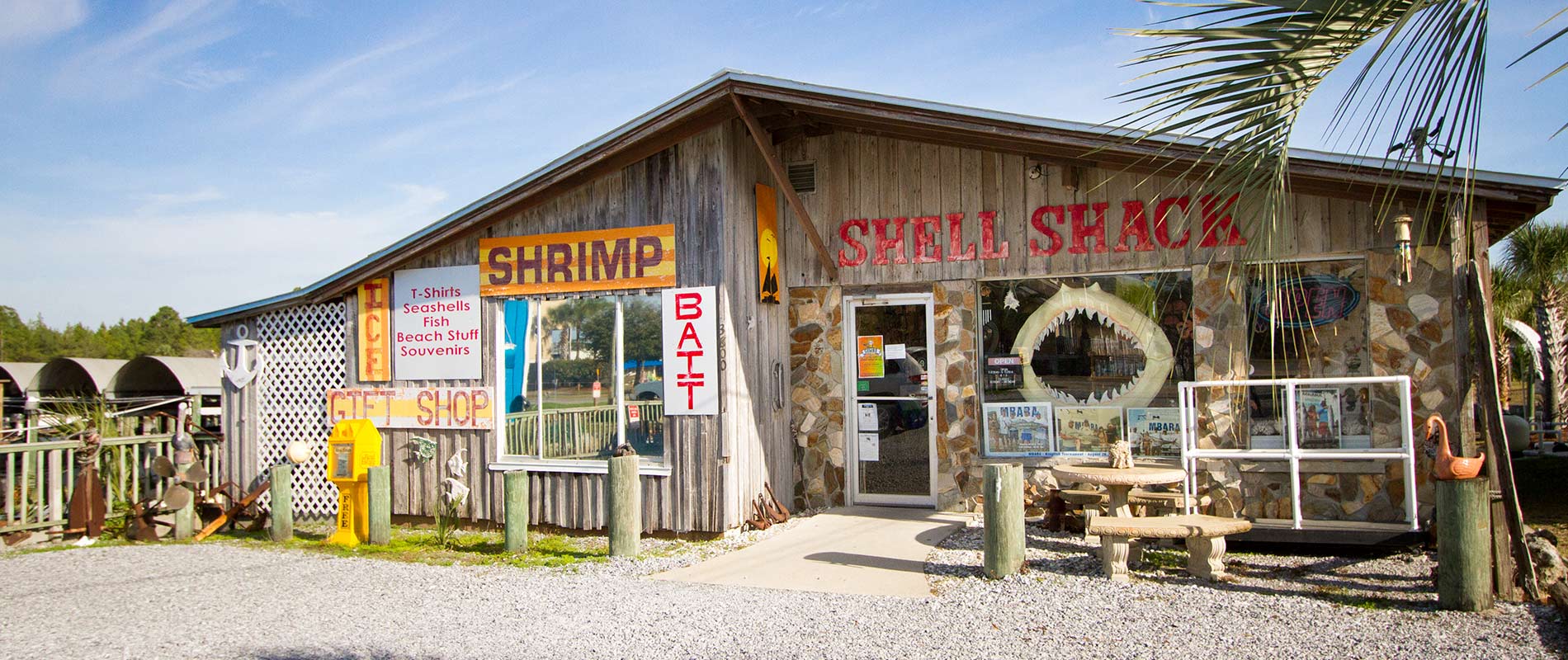 Get a load of this monster mouth at our local seafood market/souvenir destination, The Shell Shack. This is the perfect stop to pick up fresh seafood to cook at home, along with a selection of beachy items you'll love!
BONUS: Take a Dive!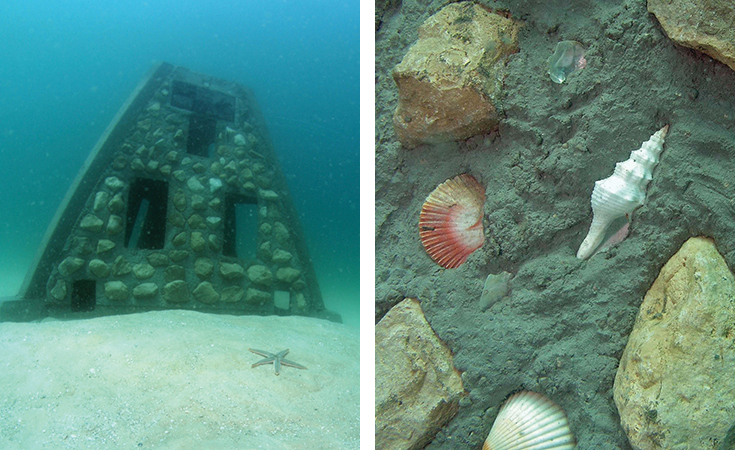 The Mexico Beach Artificial Reef Association has deployed over 150 artificial reefs in our area of the Gulf of Mexico. These reef structures build up the local marine habitat and draw in tons of wildlife. Grab your snorkel or scuba gear and take a dive to discover the underwater world of Mexico Beach! Learn more on our Diving page.
Are you ready to visit the Unforgettable Coast? What other items would you add to your Mexico Beach scavenger hunt?
---