With a new year comes looking back on highlights from the previous one. 2012 was a great year for Mexico Beach and we hope for an even greater one for 2013. We looked back over all that's happened in Mexico Beach in the past year, and here are the top events that we chose to highlight it.
6. The Mexico Beach Community Development Council announces Cornerstone Marketing & Advertising, Inc.—The Idea Boutique®, as the new agency in charge of re-branding Mexico Beach. The Idea Boutique created and trademarked Mexico Beach as The Unforgettable Coast™.
5. Mexico Beach gets a 12-foot tall chair next to the canal, perfect for a fun photo opp.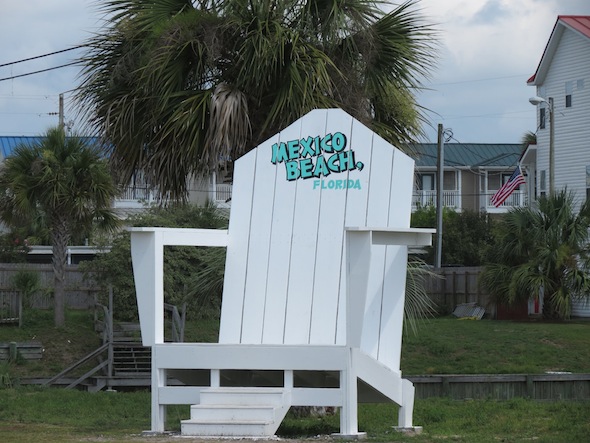 4. Mexico Beach is featured in the 2012 Home and Garden issue of VIE Magazine.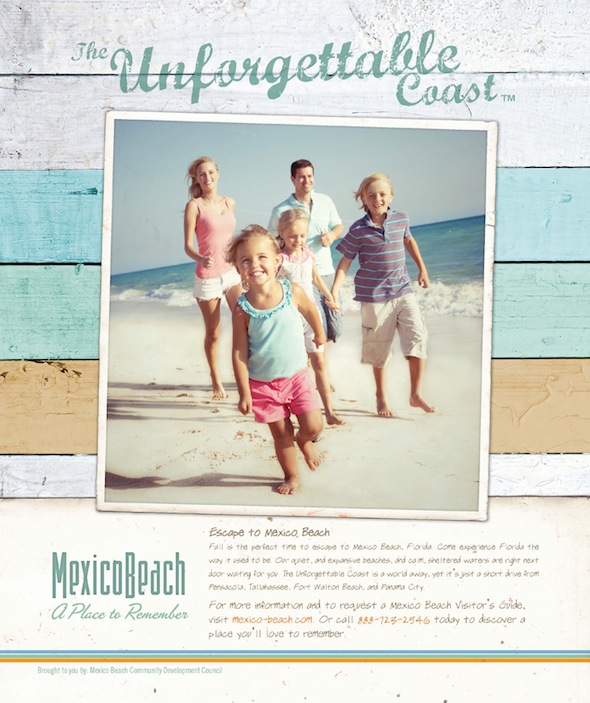 3. The Idea Boutiques creates a new commercial for Mexico Beach. click here.
2. Mexico Beach is featured in Crossings magazine's Fall/Winter 2012 Issue. Crossings is a travel magazine based in Canada, where many of our annual "Snowbirds" hail from. This article by Mantan Douglas, "The Beach Less Traveled," highlights all the wonderful things about our Unforgettable Coast™.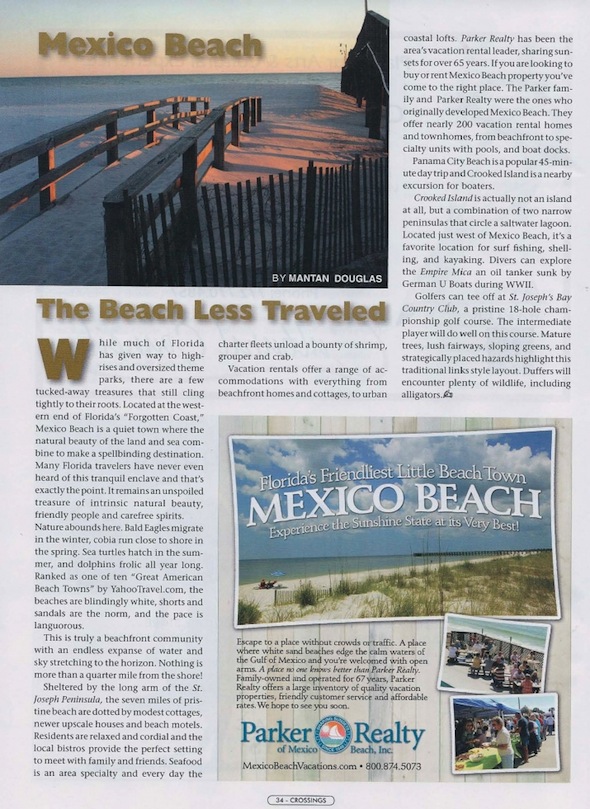 1. Mexico Beach is awarded $200,000 from Gulf Tourism & Seafood Promotional Fund. The grants were given to several great organizations along the Emerald Coast region in order to continue the efforts put forth by the area to highlight our beautiful beaches, outdoor adventure opportunities, unparalleled fishing, and everything else we love about living here, so that we may share our little piece of paradise with others.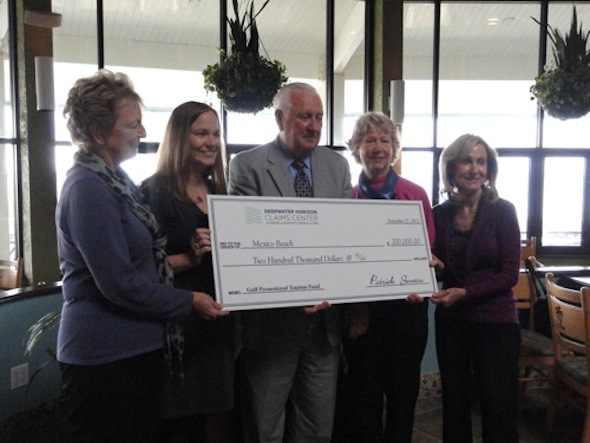 ---