Mexico Beach welcomes guests to stay at the beach this New Year's and enjoy the holiday in two different time zones. On December 31, 2012, everyone is invited to join in on the festivities in both Port St. Joe (Eastern time) and Mexico Beach (Central time). Free-service shuttles will carry New Year's Eve guests to area hot spots during the celebrations. To see the shuttle schedule and map, and to learn how to ride, CLICK HERE.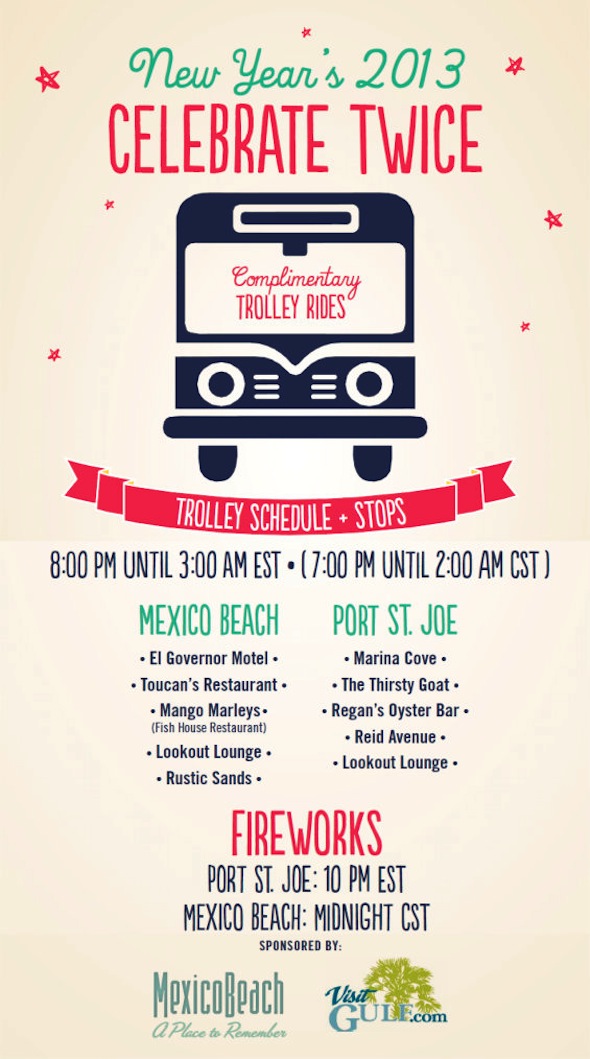 Kick off the night in Port St. Joe in the Eastern time zone, then hop on a shuttle and come back to Mexico Beach in the Central time zone, where you can celebrate all over again! Be on the look out for the two fireworks shows that will take place that night in Port St. Joe at 10 p.m. Eastern time, and in Mexico Beach at midnight, Central time.
For more information other upcoming events, visit our Calendar!
---
---