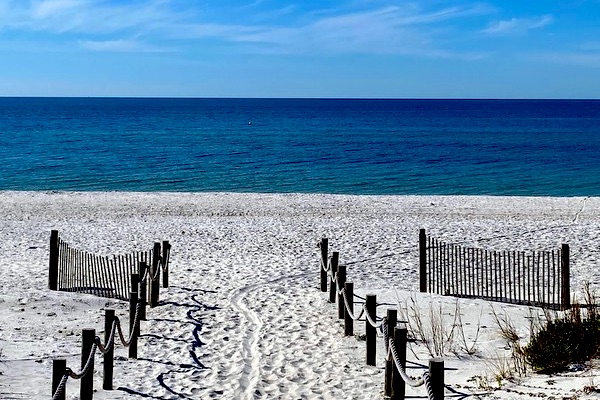 Happy New Year!

We welcome the new year of 2022 and look forward to a prosperous and fulfilling year for all our friends. Our little town continues to move forward, and we hope you have plans to visit us this year. The beaches are very relaxing, and the waters are inviting. Many of our businesses have continued to greet new and old patrons, and we have more businesses that will reopen this coming year. Great things are coming for 2022, and we hope one of those things is seeing you, our loyal readers, on our sandy shores very soon! Happy New Year to all.

And the Winner Is. . .
Up for grabs last month was a 2022 Mexico Beach Calendar, compliments of the Mexico Beach Welcome Center, and the lucky winner is Sandy Frampton from Byron Center, MI. Congrats, Sandy!


JANUARY GIVEAWAY
This month's giveaway is a gift certificate to the Shell Shack. Serving the best local seafood in Mexico Beach since 1965, the Shell Shack has an excellent seafood market, a large variety of seashells, T-shirts, and novelty gifts. They will also pack seafood for travel. To place your name in the hat, send an email to Kathy at kathy@mexicobeach.com.

Meet Mexico Beach

Every organization has someone special that makes the office a happier place to work and keeps things running efficiently. We have that exact person at our Welcome Center, Mrs. Kathy Krum. If you stop in or call, you will most likely be in contact with Kathy, and you can be sure you are in good hands. Kathy has worked for the Welcome Center for six years and is intricately involved in all phases of our operations. She interacts with residents and visitors to help answer their questions and always does so with a smile on her face. Be sure to say hello to Kathy the next time you stop by the Welcome Center.
Mexico Beach Mobile Library
January 13 & February 17
Come check out a book-or two or three-from the Mobile Library! The Mobile Library will be set up at the Mexico Beach Welcome Center, located at 102 Canal Parkway, from 12:30 p.m. until 3:00 p.m. and is open to the public. It will be stocked with books (print and audiobooks) and DVD movies for all ages. Library patrons can register for a library card and borrow and return items, so if you don't have a library card yet, don't let that stop you! Patrons who place requests for items at other libraries can also pick up those items from the Mobile Library, so you are not limited to the titles on the vehicle. With a nice selection of books, there will be something for everyone to read. Reading is an excellent activity at the beach, so be sure to stop and enjoy the benefits of the library coming to you!
Mexico Beach Gumbo Cook-Off
February 19
Gumbo is coming back! With the new year comes the return of a crowd favorite. The 22nd Annual Mexico Beach Gumbo Cook-Off will take place on Saturday, February 19, and is sure to bring all the fun, flavor, and spices. With a variety of gumbo and Brunswick stew to taste, this will be one hot competition. This year's event will take place at Parker Park. With live music and free beads, this is one cook-off that will get you in the Mardi Gras mood! All proceeds raised will go toward the Special Events for Mexico Beach's Best Blast on the Beach July 4th fireworks show.
Forgotten Coast En Plein Air
March 18–27
The Forgotten Coast is excited to welcome internationally acclaimed artists to capture the natural beauty, character, and local culture through the plein air tradition. The 17th Annual Plein Air Paint-Out along Florida's Forgotten Coast will kick off in March 2022. Acclaimed artists from the US and around the world will gather along the region to capture what some believe to be the last vestige of authentic "Old Florida." From the western end of Mexico Beach to the east side of Alligator Point, artists can be seen painting alongside the roads overlooking the Gulf, as well as in out-of-the-way settings. This event includes daily artist demonstrations, workshops, and sales of locally created art.
A friendly reminder:

Mexico Beach is a Leave No Trace community, and we appreciate your assistance in helping us keep our beaches clean. Any items left on the beach unattended from 7 p.m. to 7 a.m. will be removed and disposed of by the City of Mexico Beach. Items include, but are not limited to, tents and tent frames, beach chairs, coolers, umbrellas, toys, etc. Also, please fill in any holes before you leave and please remain off the sand dunes and out of the sea oats to ensure their continued nourishment. There are boardwalks and walking paths that can be accessed to reach the beach. Your assistance with these requests will keep our beaches beautiful and pristine. For full details on this ordinance or questions, click here or contact City Hall at (850) 648-5700.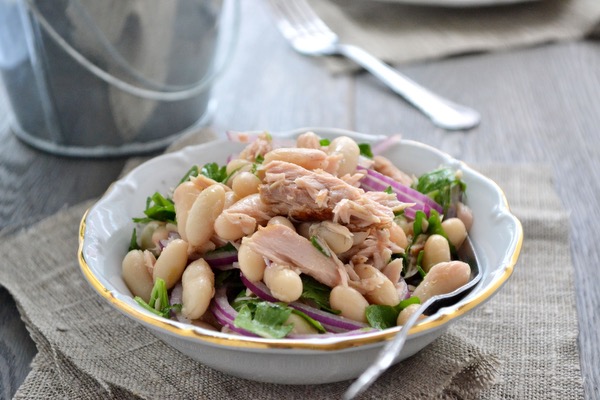 White Bean, Fennel, and Blackfin Tuna Salad
A twist on your typical tuna salad!
We publish it with the compliments of the Mexico Beach Artificial Reef Association Seafood Cookbook (www.mbara.org).

INGREDIENTS

8-ounce Blackfin tuna, seared until medium-well done
Olive oil for coating
6 additional Tablespoons olive oil
Salt and pepper
3 1/2 cups cooked or canned cannellini or other white beans
Zest and juice of 1 lemon
2 cups fennel bulb, finely chopped
3 Tablespoons fennel fronds, minced
1/4 cup red onion or scallions, minced


Preparation:

Coat the tuna with olive oil and season with salt and pepper to taste. Sear on a very hot skillet, turning on all sides until the outside has browned and the inside is barely cooked through. Do not overcook. Drain the beans in a colander, rinse under cool running water, and transfer them to a large, shallow serving bowl.

Cut the tuna into half-inch sections and mix it with the beans. In a small bowl, combine the six tablespoons of olive oil, lemon zest, and lemon juice to make a dressing. Mix the dressing with the beans and tuna. Mix in minced fennel bulb, fennel fronds, and onion. Season well with salt and pepper. Serve at room temperature on a bed of lettuce with freshly baked bread. Enjoy!
New Year's Resolutions

Make the coffee before you go to bed at night, so you don't have to fumble with the coffee pot in the morning.

Convince yourself that tacos are healthy and eat more.

Find out what TikTok is all about.

Find a movie on Netflix in less than 20 minutes.

Find another, more believable, reason for the tattoo you got last summer.

Get a facemask that is very distinctive so everyone will notice it.

Find some new jokes to tell your friends, or find some new friends who've not heard your jokes.

Don't discuss every purchase with your spouse in the grocery store.

Tell the doctor the truth for each question asked.

Try to come up with a password more creative than "password."


Crack the Whip

The meaning of this saying is that someone in authority is pressuring a subordinate to work harder or faster. It implies a harsh punishment for not working harder. This saying literally means what it says, except that it was initially applied to horses. To make a team of horses go faster, the driver would swing the whip in such a way that it cracked over the heads of the horses to startle them, and thus they sped up.