Gumbo Recap!

If you weren't able to attend our Gumbo Cook-Off, you missed a great time. The event took place on February 19 and was a huge success. A big thank you to the Special Events for Mexico Beach volunteers, all the chefs, and everyone who came out and attended this year's bash at Parker Park! The committee welcomed 26 teams competing, including many of our old friends. The turnout was overwhelming, and we thank everyone for supporting this wonderful event. As always, the Gumbo Cook-off serves as a fundraiser for the Best Blast on the Beach July 4th Fireworks Show, and we are delighted that the show will take place this year. Our winners are listed below. We appreciate them and all the contestants who gave us a gumbo event that was one for the books!



Gumbo Division
1st Place: BBQ Monsters – Perry, GA
2nd Place: Blast on the Bay – Port St. Joe, FL
3rd Place: KC Sportfishing – Mexico Beach, FL

Brunswick Stew Division
1st Place: Sullivan's Roux – Mexico Beach, FL
2nd Place: Stew Krew – Port St. Joe, FL
3rd Place: Port City Cleaning – Port St. Joe, FL

Best Decorated
Sullivan's Roux – Mexico Beach, FL

Best Team Spirit
Team Metcalf – Port St. Joe, FL

And the Winner Is. . .
Up for grabs last month was a gift certificate for a men's haircut and an XL long-sleeve dry-fit T-shirt from White Sands Salon & Boutique, and the lucky winner is Tara Wain from Carlton, Minnesota. Congrats, Tara!


MARCH GIVEAWAY
This month's giveaway is a KCSF baseball cap from KC Sportfishing. US Veteran–owned and operated, KC Sportfishing offers a variety of fishing charters and cruises that will meet everyone's boating desires, including sunset cruises. Red snapper season is coming up, so be sure and book your charter with them today. To place your name in the hat, send an email to Kathy at kathy@mexicobeach.com.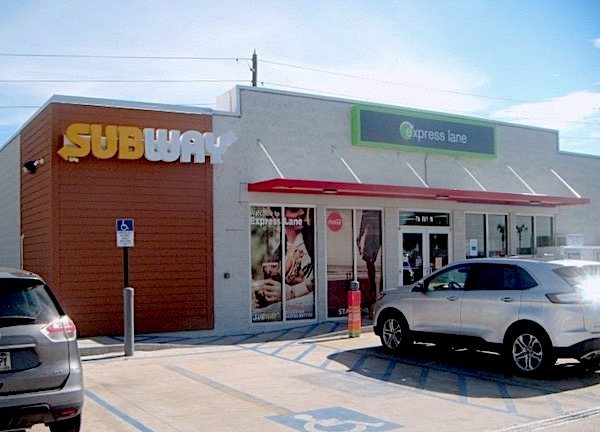 Meet Mexico Beach

This month we are delighted to report the return of SUBWAY to our businesses in town. The well-known national brand brings good food to guests and locals alike. They are back in their previous location to serve tasty sandwiches, salads, cookies, and more. Located inside the Express Lane gas station, they are open 24 hours a day. So stop by, say hello to the friendly staff, and grab a great meal.
For more information on weddings or vow renewal ceremonies on the beach, visit mexicobeach.com.
Alyssa and Nathaniel
We would like to introduce you to Nathaniel and Alyssa. They are area locals and knew they wanted to celebrate their wedding on the beach. It was a beautiful afternoon ceremony on our sparkling white sands. Congratulations, Nathaniel and Alyssa!
Farmers & Craft Market
March 12 & 26
Come spend the morning at the Mexico Beach Farmers & Craft Market. The market will take place every second and fourth Saturday of the month at Parker Park, located at 2500 Highway 98, in beautiful Mexico Beach. Vendors will include produce, fresh jellies, one-of-a-kind crafts, and much more. Enjoy the day shopping from booth to booth while supporting local businesses. There are sure to be new offerings at each market, so come enjoy them all. Market hours will be from 9:00 a.m. until 1:00 p.m. If you'd like to be a vendor, sign up now! Space is limited, so don't wait. Please review all regulations. This market is put on by the Special Events for Mexico Beach, Inc. All proceeds will go toward the July 4th Best Blast on the Beach Fireworks Show.
Mexico Beach Mobile Library
March 17
Come check out a book-or two or three-from the Mobile Library! The Mobile Library will be set up at the Mexico Beach Welcome Center, located at 102 Canal Parkway, from 12:30 p.m. until 3:00 p.m. and is open to the public. It will be stocked with books (print and audiobooks) and DVD movies for all ages. Library patrons can register for a library card and borrow and return items, so if you don't have a library card yet, don't let that stop you! Patrons who place requests for items at other libraries can also pick up those items from the Mobile Library, so you are not limited to the titles on the vehicle. With a nice selection of books, there will be something for everyone to read. Reading is an excellent activity at the beach, so be sure to stop and enjoy the benefits of the library coming to you!
Forgotten Coast En Plein Air
March 18–27
The Forgotten Coast is excited to welcome internationally acclaimed artists to capture the natural beauty, character, and local culture through the plein air tradition. The 17th Annual Plein Air Paint-Out along Florida's Forgotten Coast will kick off in March 2022. Acclaimed artists from the US and around the world will gather along the region to capture what some believe to be the last vestige of authentic "Old Florida." From the western end of Mexico Beach to the east side of Alligator Point, artists can be seen painting alongside the roads overlooking the Gulf, as well as in out-of-the-way settings. This event includes daily artist demonstrations, workshops, and sales of locally created art.
Plein Air Mexico Beach Demo & Reception
March 23
Wednesday, March 23, is Mexico Beach Plein Air Day! Join artists Terry Miura, Morgan Samuel Price, Kathleen Hudson, and Carol Wasson as they capture the scenes of our beautiful area. They will be painting around the Welcome Center, located at 102 Canal Parkway, in Mexico Beach. Then stick around for the Artist Reception at the Welcome Center featuring Terry Miura. Terry and the other artists will have their work on display and be ready to discuss. Artist demonstrations will occur between 1:00 p.m. and 3:00 p.m., with the reception starting at 3:00. For more information on this event and the Forgotten Coast en Plein Air Great American Paint-out, click here. This event is free and open to the public. Times listed are in the Central Time Zone.
A friendly reminder:

Mexico Beach is a Leave No Trace community, and we appreciate your assistance in helping us keep our beaches clean. Any items left on the beach unattended from 7 p.m. to 7 a.m. will be removed and disposed of by the City of Mexico Beach. Items include, but are not limited to, tents and tent frames, beach chairs, coolers, umbrellas, toys, etc. Also, please fill in any holes before you leave and please remain off the sand dunes and out of the sea oats to ensure their continued nourishment. There are boardwalks and walking paths that can be accessed to reach the beach. Your assistance with these requests will keep our beaches beautiful and pristine. For full details on this ordinance or questions, click here or contact City Hall at (850) 648-5700.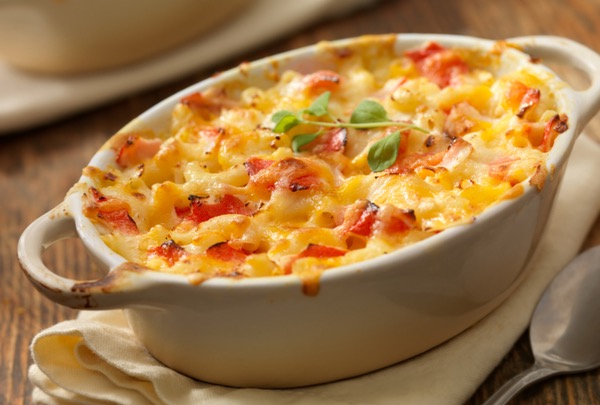 Lobster Mac & Cheese
A fan favorite with a twist!
We publish it with the compliments of the Mexico Beach Artificial Reef Association Seafood Cookbook (www.mbara.org).

INGREDIENTS

1 pound pasta noodles (ziti or penne)
2 Tablespoons butter
2 shallots, finely chopped
3 Tablespoons flour
2 cups milk
1/2 cup heavy cream
2 teaspoons Dijon mustard
8 ounces white cheddar cheese, grated
4 ounces Gruyere cheese, grated
2 cups sharp cheddar cheese, grated
1 Tablespoon chives, chopped
Meat of 2 cooked lobsters, chopped
Salt and pepper to taste


Preparation:

Preheat the oven to 350F. Cook the pasta according to package directions, drain in a colander, and put in a stockpot. Melt the butter over medium heat in a large saucepan. Once melted, add the shallots and sauté until soft. Add flour and stir for about one minute, until combined. Whisk in the milk. Bring the mixture to a slight boil, whisking constantly. Add cream, mustard, cheeses, and salt and pepper. Remove the pan from the heat and stir contents together until all the cheese is melted. Mix in the pasta and lobster, and pour into a large baking dish. Bake until golden, about 20 to 25 minutes. Garnish with chives before serving. Enjoy!
Boat Wisdom

Boat owners are creative and humorous when naming their boats. Here are a few that will bring you a chuckle.

She Got the House

This End Up

Never Again

Liquid Paradise

Negative Equity

Branch Office

Liquid Asset

Pier Pressure

Favorite mistake

Plan B



Turn a Blind Eye

This expression usually means that someone doesn't want to see something, so they turn a "blind eye" in that direction. It is part of a longer phrase that has been traced to an 1823 publication. In this publication, there was a question about how two people got along, and the reply was, "Turn a blind eye and a deaf ear every now and then, and we get on marvelously." While the phrase has been around for many, many years, the original meaning still appears to be accurate in how we use it today.