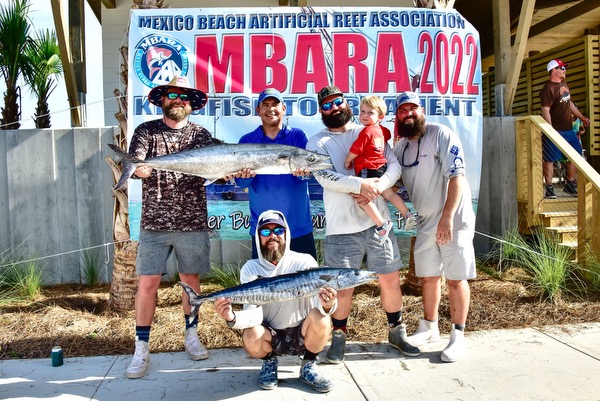 Kingfish Recap!

This year marked the 26th Annual MBARA Kingfish Tournament, and it was one for the record books. The tournament took place on July 30, with 129 boats registered. They were rewarded with perfect weather! Tournament director Mitch Coleman and his group of volunteers ensured this year's tournament was a success. The winning boat in the Open/Professional/Masters Division was Gulf Coast Gypsy, captained by Logan Dezan, with a 32.36-pound King Mackerel. The winning boat in the Recreational division was Gray Ghost, captained by Nicholas Moore, with a 27.74 King Mackerel. You can find a complete list of winners at www.MBARA.org. Congratulations to all winners and the MBARA for another great tournament!
And the Winner Is. . .
Up for grabs last month was a gift certificate to Caribbean Coffee & Café, and the lucky winner is Carla Creamer from Catula, Georgia. Congrats, Carla!


AUGUST GIVEAWAY
This month's giveaway is a gift certificate from Vacation Prep Squad. From stocking your vacation rental fridge with all the needed items to bringing beach gear right to your door, Vacation Prep Squad is here to assist with your next trip. They also have baby gear available, so there is no need to overpack the car. This mother-daughter team can take the stress of grocery shopping out of your vacation and allow you to enjoy more time at the beach. To place your name in the hat, send an email to Kathy at kathy@mexicobeach.com.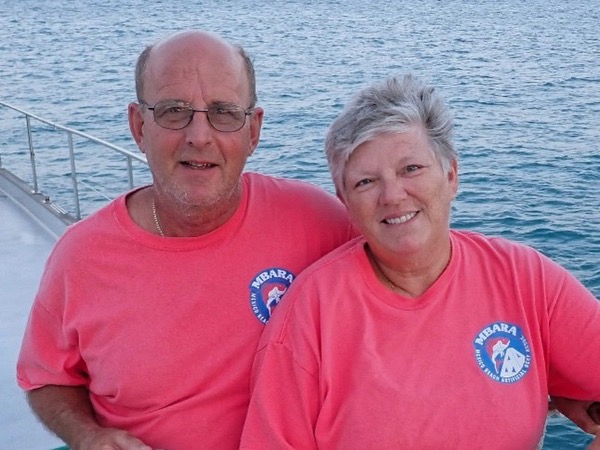 Meet Mexico Beach

This month, we would like to introduce Bob and Carol Cox. Bob is the president of the Mexico Beach Artificial Reef Association, and his wife, Carol, is the secretary and prior treasurer. They have been great stewards of this environmental organization for many years. MBARA has been part of Mexico Beach since 1997, focusing on conservation and environmental improvements of our natural and artificial marine reef systems in the Gulf of Mexico. Bob and Carol have not only overseen many artificial reef deployments, but they have also dived into the waters to ensure their locations and habitat growth. We thank Bob and Carol for their continued efforts.
This month we are celebrating two weddings! For more information on weddings or vow renewal ceremonies on the beach, visit mexicobeach.com.
Shawn and Ricky
First, we would like to introduce you to Shawn and Ricky. They came over from nearby Panama City to get married on our beautiful beaches. It was a perfect day to say their vows. Congratulations, Shawn and Ricky.
Stacey and Steven
We would also like to introduce Stacey and Steven. They drove from Mississippi to exchange their vows on our sandy shores, and it was a beautiful ceremony. Congratulations, Stacey and Steven.
Farmers & Craft Market
August 13 & 27
Come spend the morning at the Mexico Beach Farmers & Craft Market at Parker Park, located at 2500 Highway 98. Vendors will include produce, fresh jellies, one-of-a-kind crafts, and much more. Market hours will be 8:00 a.m. until 12:00 p.m. Each market is sure to have new vendors, so be sure to come every time. If you'd like to be a vendor, sign up now! Space is limited, so don't wait. This market is put on by the Special Events for Mexico Beach, Inc. All proceeds go toward the July 4th Best Blast on the Beach Fireworks Show.
Mexico Beach Mobile Library
August 18
Come check out a book—or two or three—from the Mobile Library! The Mobile Library will be set up at Sunset Park, located at 1813 Highway 98, from 12:30 to 3:00 p.m. and is open to the public. It will be stocked with books for all ages (print and audiobooks). Library patrons can register for a library card to borrow and return items, so if you don't have a library card, don't let that stop you. With a nice selection of books, there will be something for everyone to read.
Bay Scallop Season
August 16 to September 24
Ready to explore for scallops? The 2022 season opens August 16 and ends September 24 for scalloping in St. Joseph Bay. This season opening is from the Mexico Beach Canal in Bay County through the westernmost point of St. Vincent Island in Franklin County. The daily limit per person is two (2) gallons of whole bay scallops in shell or one (1) pint of bay scallop meat. The daily limit per vessel is a maximum of 10 gallons of whole bay scallops in shell or a half gallon of bay scallop meat (1/2 gallon=4 pints). To learn more about the requirements and updates from FWC, please click here.
Music in the Park
Thursdays in September
One of our favorite annual traditions is back—September Music in the Park! Join us every Thursday in September from 5:00 to 7:00 p.m. as we showcase live music from some of our local favorites on stage at Sunset Park. These events, as always, are free and open to the public, so bring your blankets, low-back chairs, and picnic supplies for a great evening just in time for sunset. Bird Dogs, which serves the best hot dogs on the beach, will offer dinner specials, so come hungry. This year's lineup is one you won't want to miss.

September 1: Stainless Steel
September 8: Konkrete Soul
September 15: Flabbergasted
September 22: Hunter Wall Band
September 29: Bo Spring Band
A friendly reminder:

Mexico Beach is a Leave No Trace community, and we appreciate your assistance in helping us keep our beaches clean. Any items left on the beach unattended from 7 p.m. to 7 a.m. will be removed and disposed of by the City of Mexico Beach. Items include, but are not limited to, tents and tent frames, beach chairs, coolers, umbrellas, toys, etc. Also, please fill in any holes before you leave and please remain off the sand dunes and out of the sea oats to ensure their continued nourishment. There are boardwalks and walking paths that can be accessed to reach the beach. Your assistance with these requests will keep our beaches beautiful and pristine. For full details on this ordinance or questions, click here or contact City Hall at (850) 648-5700.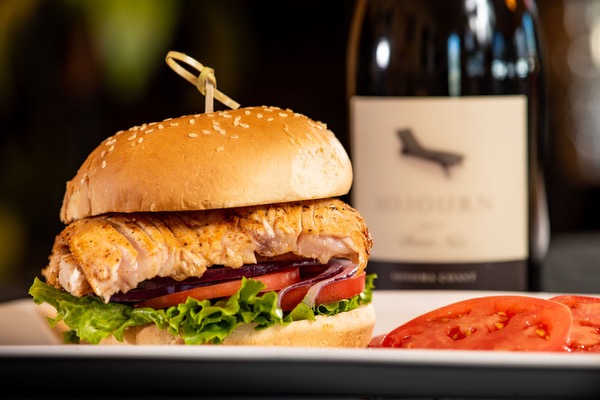 Blackened Tripletail Sandwiches
A classic with a twist!
We publish it with the compliments of the Mexico Beach Artificial Reef Association Seafood Cookbook (www.mbara.org).

INGREDIENTS

4 6-ounce tripletail fillets
4 gourmet-style buns
2 Tbsp butter
Lawry's season-all
Coleslaw or toppings of choice

DIRECTIONS

Cover both sides of the fish fillets generously with Lawry's season. Melt the butter in a skillet. Place the tripletail fillets in the skillet and cook until done (the inside should be white and flaky). Toast the buns in the oven. Place the cooked tripletail fillet on buns and top with a generous helping of your favorite coleslaw or other sandwich toppings. Bon appétit!
Getting Older?

"I don't do alcohol anymore; I get the same effects just standing up fast."
— Anonymous

"Inside every older person is a younger person wondering what happened."
—Jennifer Yane

"I'm at the age where my back goes out more than I do."
—Phyllis Diller

"At age 20, we worry about what others think of us. At age 40, we don't care what they think. At age 60, we discover they haven't been thinking of us at all."
—Ann Landers

"I complain that the years fly past, but then I look in a mirror and see that very few of them actually got past."
—Robert Brault

"The older I get, the better I used to be."
—Lee Trevino

"I have reached an age where if someone tells me to wear socks, I don't have to."
—Albert Einstein

"You know you are getting old when everything either dries up or leaks."
—Joel Plaskett

"At my age, 'getting lucky' means walking into a room and remembering what I came in for."
—Unknown

"Old age is when you resent the swimsuit issue of Sports Illustrated because there are fewer articles to read."
—George Burns


Turn a Blind Eye

This phrase means to ignore what is obvious or to refuse to acknowledge what is factual and clear. Like many sayings, its origin is imprecise and unclear. One explanation is attributed to British Admiral Horatio Nelson during a battle in the early 1800s against a Danish fleet. One of his officers signaled to withdraw from the battle. Nelson is reported to have put the telescope on his blind eye and commented that he did not see the signal. The British became the victors. This saying may be a battlefield myth, but it is interesting nevertheless!