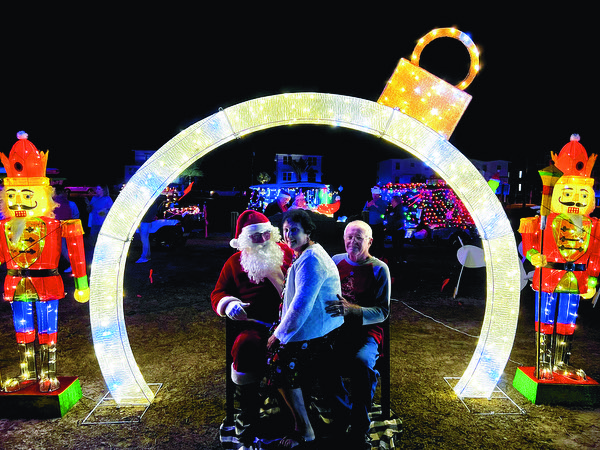 Merry Christmas & Happy Holidays!

Our annual Christmas Tree Lighting took place last week, and it was spectacular. From over eighty golf carts participating in the golf cart parade to thousands of lights, tons of cocoa and cookies, and two wonderful tree lighters, it was an event for the books. This year we were happy to honor Carol Bonanno and Gary Wooley as our tree lighters. Both have been active community volunteers for many years. We hope you were able to spend some time here in our beautiful area this year. From all of us here in Mexico Beach, we want to wish you and yours a very Merry Christmas and a warm and pleasant New Year. We hope you have a peaceful holiday season and have plans to visit us in 2023!
And the Winner Is. . .
Up for grabs last month was a jar of Simmerin' Sauce from Killer Seafood, and the lucky winner is Richard Palen from Ottumwa, Iowa. Congrats, Richard!


DECEMBER GIVEAWAY
This month's giveaway is two copies of the 2023 Mexico Beach Calendar, compliments of the Mexico Beach Welcome Center. This calendar is full of beautiful images taken by Mexico Beach visitors and will be an excellent addition to help you plan your next Mexico Beach trip. To place your name in the hat, send an email to Kathy at [email protected].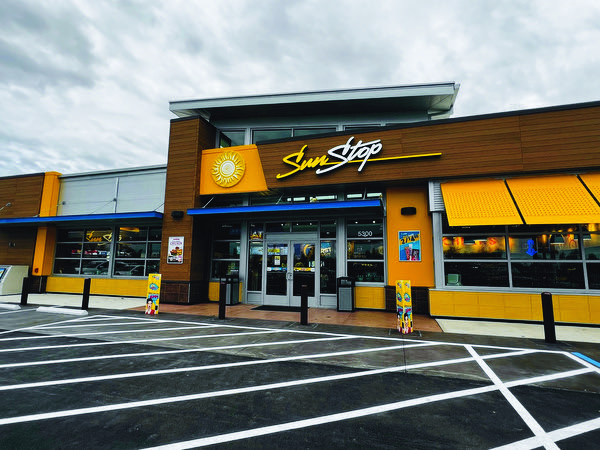 Meet Mexico Beach

This month, we are delighted to introduce you to the newest business in town, the Sunstop Store. The full-service convenience store offers fuel (including non-ethanol fuel), Eat's Deli with hot meals available—all day, every day—and a variety of food and beverages for everyone. Their friendly staff is eager to greet you when you walk through the doors. They are located on the west end of town as you're coming into Mexico Beach from Tyndall AFB. Be sure to stop by and check out this fantastic new business in our community.


Farmers & Craft Market
December 10
Come spend the morning at the Mexico Beach Farmers & Craft Market at Parker Park, located at 2500 Highway 98. Vendors will include produce, fresh jellies, one-of-a-kind crafts, and much more. Market hours have been adjusted for the fall months and will take place from 9:00 a.m. until 1:00 p.m. Each market is sure to feature new vendors, so be sure to come every time. If you'd like to be a vendor, sign up now. Space is limited, so don't wait! This market is put on by the Special Events for Mexico Beach, Inc.
Mexico Beach Mobile Library
December 15
Come check out a book—or two or three—from the Mobile Library! The Mobile Library will be set up at Sunset Park, located at 1813 Highway 98, from 12:30 to 3:00 p.m. and is open to the public. The Mobile Library will be stocked with books for all ages (print and audiobooks). Library patrons can register for a library card and borrow and return items, so if you don't have a library card yet, don't let that stop you. With a nice selection of books, there will be something for everyone to read.
Holiday Movie Night
December 16
Trying to catch Santa on camera lands two kids in the adventure of a lifetime. Will they be able to help Santa deliver all the gifts, or will the sleigh be down for good? Come enjoy Movie Night, presented by the Bay County Sheriff's Office, featuring the family-friendly movie "The Christmas Chronicles" on Friday, December 16, at Under the Palms Park. The park is located at the corner of 7th Street and Maryland, and the movie will be shown at 6:00 p.m. Arrive early to get your spot and snacks! There will be complimentary drinks, popcorn, and candy. Remember to bring your lawn chairs and blankets.
A friendly reminder:

Mexico Beach is a Leave No Trace community, and we appreciate your assistance in helping us keep our beaches clean. Any items left on the beach unattended from 7 p.m. to 7 a.m. will be removed and disposed of by the City of Mexico Beach. Items include, but are not limited to, tents and tent frames, beach chairs, coolers, umbrellas, toys, etc. Also, please fill in any holes before you leave and please remain off the sand dunes and out of the sea oats to ensure their continued nourishment. There are boardwalks and walking paths that can be accessed to reach the beach. Your assistance with these requests will keep our beaches beautiful and pristine. For full details on this ordinance or questions, click here or contact City Hall at (850) 648-5700.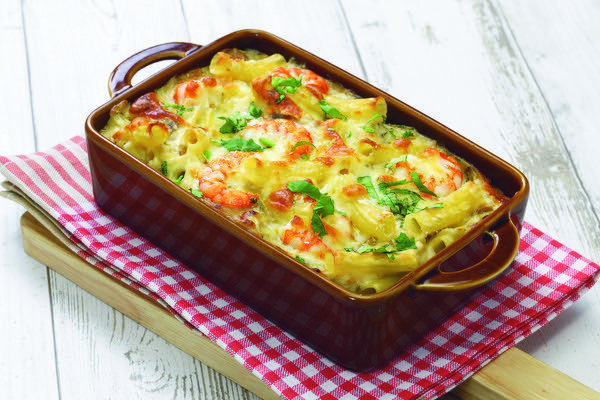 Christmas Seafood Casserole
With the cool weather around the corner, this is a great dinner to enjoy with family.
We publish it with the compliments of the Mexico Beach Artificial Reef Association Seafood Cookbook (www.mbara.org).

INGREDIENTS

3 Tbsp butter
1 cup chopped onions
1 ½ cups chopped celery
2 21/2 cups milk
6 Tbsp all-purpose flour
1 ½ tsp. butter
4 oz. cheddar cheese, sliced
½ tsp salt
½ tsp black pepper
¼ lb. crab meat
¼ lb. lobster meat
¼ lb. medium shrimp
¼ lb. scallops


DIRECTIONS

Preheat the oven to 350 degrees. Lightly grease a medium baking dish. Melt 3 Tbsp butter in a skillet and sauté onions and celery until tender. Heat the milk in a saucepan over medium heat and mix in the flour and 1 ½ tsp. butter until well blended. Gradually blend the cheese into the mixture. Season with salt and pepper. In a medium bowl, mix the onions and celery with the cheese sauce mixture. Toss in the crab, lobster, shrimp, and scallops. Transfer to the prepared baking dish. Bake uncovered in the oven for 25 minutes or until the seafood is opaque and the surface is lightly browned. Serve and enjoy!
Thought-provoking Christmas Wisdom and Comments
If you can't wrap Christmas presents well, at least make it look like they put up a good fight.

Anyone who believes that men are equal to women has
never seen a man trying to wrap a Christmas gift.

Three phrases that sum up Christmas are "Peace on Earth," "Goodwill toward Men,"
and "Batteries not Included."

"What I don't like about office Christmas parties is looking for a job the next day."
—Phyllis Diller

"Christmas is a time when you get homesick, at home!"
—Carol Nelson

"Santa Claus has the right idea. Visit people once a year."
—Victor Borge

"Christmas sweaters are only acceptable as a cry for help."
—Andy Borowitz

"I once bought my kids a set of batteries for Christmas with a note saying, 'toys not included.'"
—Bernard Manning

"Mail your packages early so the post office can lose them in time for Christmas."
—Johnny Carson

"You know you're getting old when Santa starts looking younger."
—Robert Paul
Every Tom, Dick, and Harry

This term generally is applied to groups of people without being specific. An example would be, "The Fourth of July picnic was attended by every Tom, Dick, and Harry," meaning that everyone who wanted to attend was there, and there were no restrictions on who could attend. As with many terms, locating the origin can be difficult; however, Shakespeare's "Henry IV" Part I included a variation of this term in the form of "Every Tom, Dick, and Francis" in 1598. Apparently, there were more Harrys in the world than Francises, though (or perhaps the English preferred to use a more English name for their idiom), so the phrase evolved. Another reference comes from the Farmer's Almanac in 1815, describing a group of unspecific people in the way we use it today.