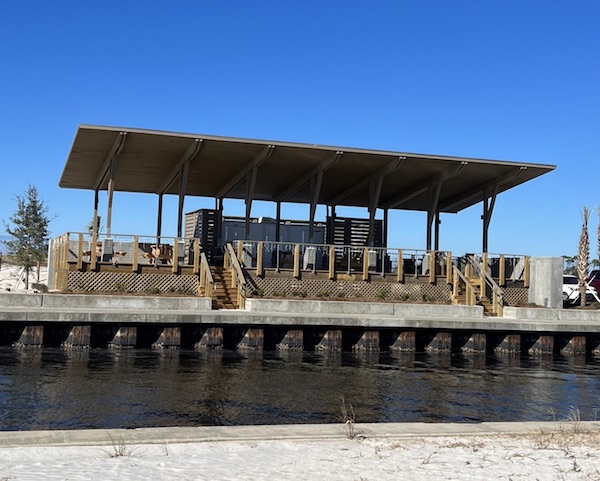 Welcome, 2023!

It's that time again, and we're looking forward to a wonderful beach year in 2023. A lot of rebuilding took place in 2022, and we were delighted to welcome the return of the Driftwood Inn, several of our vacation rental homes, condos, and townhomes, Bird Dogs, Subway inside the Exxon, Sunset Park Pavilion, the Sunstop Store, and the newly reopened Canal Park Pavilion. We continue to make progress along our sandy shores and are excited to see what 2023 will bring. To all our Mexico Beach followers, we thank you for your continued support and hope you have plans to visit us this year. See you soon!
And the Winner Is. . .
Up for grabs last month were two copies of the 2023 Mexico Beach Calendar, compliments of the Mexico Beach Welcome Center, and the lucky winner is Mark McNiel from Clarksville, Tennessee. Congrats, Mark!


JANUARY GIVEAWAY
This month's giveaway is a YETI 64oz Rambler from Cathey's ACE Hardware. Since 1974, Cathey's ACE Hardware has been servicing our beautiful beach community with all your hardware needs and more. From hammers and nails to beach and grilling supplies, they've got you covered. To place your name in the hat, send an email to Kathy at kathy@mexicobeach.com.

Meet Mexico Beach

This month, we're delighted to introduce a new business in Mexico Beach—Beach BS. Looking for a good place for lunch? Then stop by Beach BS, located at 1000 Highway 98, and try one of their savory burgers, a Philly cheesesteak, or choose from their variety of sandwiches, wraps, and more. Open from 10:00 a.m. until 3:00 p.m., this new walk-up lunch destination will help fill your belly and entertain the family. They have outdoor games, including cornhole, for enjoyment, or you can walk to the beach and enjoy your meal. Please stop in and enjoy a wonderful lunch from our newest eatery!


Farmers & Craft Market
January 14 & 28
Come spend the morning at the Mexico Beach Farmers & Craft Market at Parker Park, located at 2500 Highway 98. Vendors include produce, fresh jellies, one-of-a-kind crafts, and much more. Market hours have been adjusted for the season and will take place from 9:00 a.m. until 1:00 p.m. Each market is sure to have new vendors, so be sure to come every time. If you'd like to be a vendor, sign up now—space is limited, so don't wait! This market is put on by the Special Events for Mexico Beach, Inc.
Mexico Beach Gumbo Cook-Off
February 18
With the new year comes the return of a crowd favorite. The 23rd Mexico Beach Gumbo Cook-Off will take place on February 18 and bring all the fun, flavor, and spices. There will be a variety of Gumbos and Brunswick stews to taste. The Cook-Off will take place at Parker Park (2500 Highway 98). Gumbo tasting will start at 10:00 a.m. and run until it's all gone. Tickets will be sold once the gates open. You can enjoy sampling one, two, or as many gumbos and stews as you'd like. There will be beverages, as well as hot dogs and sausage dogs, available for purchase. With live music and free beads, this cook-off will get you in the Mardi Gras mood! All proceeds raised go toward the Special Events for Mexico Beach's Best Blast on the Beach July 4th fireworks show.
Forgotten Coast En Plein Air
March 17–26
The Forgotten Coast is excited to welcome internationally acclaimed artists to capture the natural beauty, character, and local culture through the Plein air tradition. The Annual Plein Air Paint-Out along Florida's Forgotten Coast will kick off in March. Now in its 18th year, the event brings nationally acclaimed artists together throughout the region to capture what some believe to be the last vestige of authentic "Old Florida." From the western end of Mexico Beach to the east side of Alligator Point, artists can be seen painting alongside the roads overlooking the Gulf, as well as in out-of-the-way settings. This event comprises daily artist demonstrations, workshops, and sales of locally created art.
A friendly reminder:

Mexico Beach is a Leave No Trace community, and we appreciate your assistance in helping us keep our beaches clean. Any items left on the beach unattended from 7 p.m. to 7 a.m. will be removed and disposed of by the City of Mexico Beach. Items include, but are not limited to, tents and tent frames, beach chairs, coolers, umbrellas, toys, etc. Also, please fill in any holes before you leave and please remain off the sand dunes and out of the sea oats to ensure their continued nourishment. There are boardwalks and walking paths that can be accessed to reach the beach. Your assistance with these requests will keep our beaches beautiful and pristine. For full details on this ordinance or questions, click here or contact City Hall at (850) 648-5700.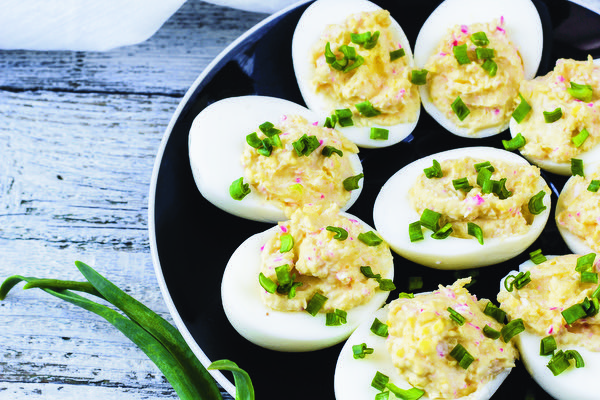 Blue Crab Deviled Eggs
This is a great appetizer to enjoy with family and friends!
We publish it with the compliments of the Mexico Beach Artificial Reef Association Seafood Cookbook (www.mbara.org).

INGREDIENTS

12 eggs
1/4 cup mayonnaise
1 tsp. paprika
1/2 tsp. mustard powder
1/2 tsp. Old Bay seasoning
6 oz. lump crabmeat


DIRECTIONS

Place the eggs in a saucepan with enough water to cover them. Bring water to a boil and remove the saucepan from the heat. Let eggs stand in hot water for 15 minutes. Drain, cool, and peel. Cut the eggs in half, lengthwise, and remove the yolks. In a bowl, mash the yolks and mix in the mayo, paprika, mustard powder, and Old Bay seasoning. Fold in the crabmeat. Spoon the mixture evenly into the hollowed egg white halves. Chill for at least one hour before serving. Share and enjoy!
Fun quotes about family, love, and getting older
If we're not meant to have midnight snacks, why is there a light in the fridge?
—Unknown

After 30, a body has a mind of its own.
—Bette Midler

Don't get all weird about getting older. Our age is merely the number of years the world has been enjoying us!
—Unknown

The best way to appreciate your job is to imagine yourself without one.
—Oscar Wilde

The reward for good work is more work.
—Francesca Elisia

"Family"—we put the 'fun' in dysfunctional.
—Unknown

Families are like fudge—mostly sweet with a few nuts.
—Unknown

Being part of a family means smiling for photos.
—Harry Morgan

Children brighten up a house because they never turn the lights off.
—Ralph Bus

The reason grandparents and grandchildren get along so well is that they have a common enemy.
—Sam Levenson


Light of My Life

This saying is complimentary, referring to another person who makes someone's life worth living and who is loved more than anyone else. Surprisingly, this saying started in Ancient Greece and was first used in the play 'Andromache' by Euripides. It was initially written as "eye of my life" but was translated over the years to the current version. It is a popular saying found in many places, including the title of a Shania Twain song, multiple film titles, and the 1955 novel 'Lolita' by Vladimir Nabokov.