Summer & Gumbo!

Summer is getting closer, and we are ready! We kick off the year with the return of a crowd favorite, the world-famous Gumbo Cook-off, on February 18. Entering its 23rd year, the event is sure to bring all the flavor, fun, and excitement. Come enjoy live music, award-winning gumbo and Brunswick stew, and delicious desserts! Delighted volunteers will also be standing by to ensure your day in Mexico Beach will be fulfilling. So we hope you'll mark your calendars to come over on February 18 for the Gumbo Cook-Off and make plans to enjoy Mexico Beach this summer.
And the Winner Is. . .
Up for grabs last month was a YETI 64oz Rambler from Cathey's ACE Hardware, and the lucky winner is Debi Rasmussen from Watertown, Wisconsin. Congrats, Debi!


FEBRUARY GIVEAWAY
This month's giveaway is a prize pack that includes a Tervis mug, SunBum lip balms, SunBum air freshener, Teleties hair ties, Mexico Beach Marina logo luggage wrap, a koozie, and a sticker from the Mexico Beach Marina. Your one-stop shop for all things beach and fishing, the Mexico Beach Marina is a family-owned full-service marina that offers ethanol-free gas, live bait, tackle, beach apparel, and much more. To place your name in the hat, send an email to Kathy at kathy@mexicobeach.com.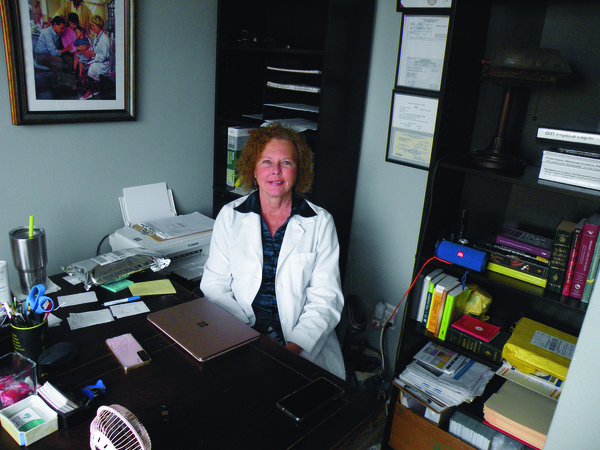 Meet Mexico Beach

Medical help is now available in Mexico Beach! This month we're delighted to introduce Certified Nurse Practitioner Patricia Mitchell. Her office, Options Health Family Practice, is located at 2202 Hwy 98, suite 100, inside the Summerhouse Condos. Patricia provides a wide range of medical services and referrals if necessary. She is delighted to be able to serve the needs of our residents and visitors. Appointments are recommended and can be made by calling her office at (850) 273-8450. We are happy to have Patricia in Mexico Beach.


Farmers & Craft Market
February 11 & 25
Come spend the morning at the Mexico Beach Farmers & Craft Market at Parker Park, located at 2500 Highway 98. Vendors will include produce, fresh jellies, one-of-a-kind crafts, and much more. Market hours have adjusted for the fall/winter months and will take place from 9:00 a.m. until 1:00 p.m. Each market is sure to feature new vendors, so be sure to come every time. If you'd like to be a vendor, sign up now. Space is limited, so don't wait! This market is put on by the Special Events for Mexico Beach, Inc.
Mexico Beach Mobile Library
February 16
Come check out a book—or two, or three—from the Mobile Library! The Mobile Library will be set up at Sunset Park from 12:30 to 2:00 p.m. and is open to the public. The Mobile Library will be stocked with books for all ages (print and audiobooks) and DVD movies. Library patrons can register for a library card and borrow and return items, so if you don't have a library card, don't let that stop you. Patrons who place requests for items at other libraries can pick up those items from the Mobile Library, so you are not limited to the titles on the vehicle. With a nice selection of books, there will be something for everyone to read. Reading is a wonderful activity you can enjoy while at the beach, so be sure to stop and enjoy the benefits of bringing the library to you.
Mexico Beach Gumbo Cook-Off
February 18
With the new year comes the return of a crowd favorite. The 23rd Mexico Beach Gumbo Cook-Off is sure to bring all the fun, flavor, and spices. There will be a variety of Gumbos and Brunswick stews to taste. The Cook-Off will take place at Parker Park starting at 10:00 a.m. and run until the gumbo's all gone. Tickets for gumbo enjoyment will be sold once the gates open. You can enjoy sampling one or two great gumbos and stews, or as many as you'd like! There will be beverages available, as well as hot dogs and sausage dogs. With live music and free beads, this cook-off will get you in the Mardi Gras mood! All proceeds go toward the Special Events for Mexico Beach's Best Blast on the Beach July 4th fireworks show.
Forgotten Coast en Plein Air
March 17–26
Now in its 18th year, the Forgotten Coast Annual en Plein Air Paint-Out is excited to welcome internationally acclaimed artists to capture the natural beauty, character, and local culture through the plein air tradition. The event will kick off in March as artists gather along the region to capture what some believe to be the last vestige of authentic "Old Florida." From the western end of Mexico Beach to the east side of Alligator Point, artists can be seen painting alongside the roads overlooking the Gulf, as well as in out-of-the-way settings. This event consists of daily artist demonstrations, workshops, and sales of locally created art.
An Unforgettable Wedding Vow Renewal
April 22
Join us on the beach at Sunset Park on Saturday, April 22, as we celebrate generations of love with a special shared vow renewal ceremony. We cordially invite all married couples to be part of this special complimentary vow renewal and reception. Following the ceremony, there will be a cupcake and champagne reception. This lovely ceremony is open for all to attend and experience the event of the year! Registration is now open.
A friendly reminder:

Mexico Beach is a Leave No Trace community, and we appreciate your assistance in helping us keep our beaches clean. Any items left on the beach unattended from 7 p.m. to 7 a.m. will be removed and disposed of by the City of Mexico Beach. Items include, but are not limited to, tents and tent frames, beach chairs, coolers, umbrellas, toys, etc. Also, please fill in any holes before you leave and please remain off the sand dunes and out of the sea oats to ensure their continued nourishment. There are boardwalks and walking paths that can be accessed to reach the beach. Your assistance with these requests will keep our beaches beautiful and pristine. For full details on this ordinance or questions, click here or contact City Hall at (850) 648-5700.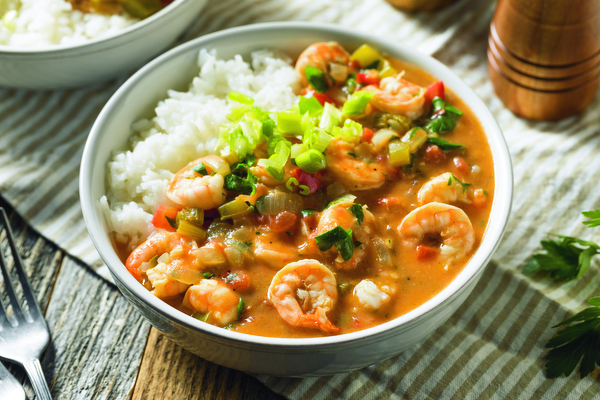 New Orleans Shrimp Gumbo
This is a great dish that can be enjoyed with family and friends.
We publish it with the compliments of the Mexico Beach Artificial Reef Association Seafood Cookbook (www.mbara.org).

ROUX INGREDIENTS

¾ cups vegetable oil
¾ cup all-purpose flour


GUMBO INGREDIENTS

1 ½ cups celery
1 ½ cups onion
1 ½ cups red bell pepper
1 ½ cups carrots
1 ½ cups okra
4 large garlic cloves, minced
1lb. Conecuh brand smoked sausage, sliced
1 ½ lb. shrimp, raw, shelled and deveined
1 Tbsp Paul Prudhomme's magic dust
1 Tbsp Old Bay seasoning
¾ tsp. thyme
2 tsp. Worcestershire sauce
½ to ¾ tsp. cayenne pepper
3 bay leaves
12 oz. amber beer
5 cups chicken stock
3 chicken bouillon cubes
Steamed rice


DIRECTIONS

FOR THE ROUX: Heat oven to 350 degrees. Mix oil and flour in an ovenproof soup or stew pot. Place in the oven and stir every 10 minutes until the roux gets a deep copper color. This will take about 45 minutes.

FOR THE GUMBO: Slice vegetables. When the roux is the desired color, transfer it to the stovetop on medium heat. Add vegetables, stirring frequently, and cook for 4 to 5 minutes. Add garlic and cook for 30 seconds. Add beer, chicken stock, chicken bouillon cubes, sausage, and spices. Bring to a boil. Reduce heat to simmer and cook for one hour, skimming the excess oil halfway through. Add prepared shrimp and cook for 2 minutes. Ladle gumbo over steamed rice, top with French bread, and enjoy!
Fun quotes from beach visitors!
Sun of a beach.
I'm so happy! I don't even care that I'll have sand at the bottom of my bag for months.
I'm going to change the world, but today I'll be a mermaid.
B.E.A.C.H.: Best Escape Anyone Could Have.
Life is better in flip-flops.
Let the waves hit your feet and the sand be your seat.
Time wasted at the beach is time well spent.
Happiness comes in waves.
Every sunset is an opportunity to rest.
The sand may brush off, the salt may wash clean, and the tans may fade, but the memories will last forever.

Cross the Line

This saying has been used in a lot of different interpretations and situations, from life to business to sports. It basically means to violate a custom or social limitation or to overstep a boundary. The saying is nautical in nature and can be traced back to the 1500s. It is based on a nautical ritual that is still practiced today. When a sailor crosses the equator for the first time, a ceremony is held aboard the ship to celebrate the crew members that "crossed the line."