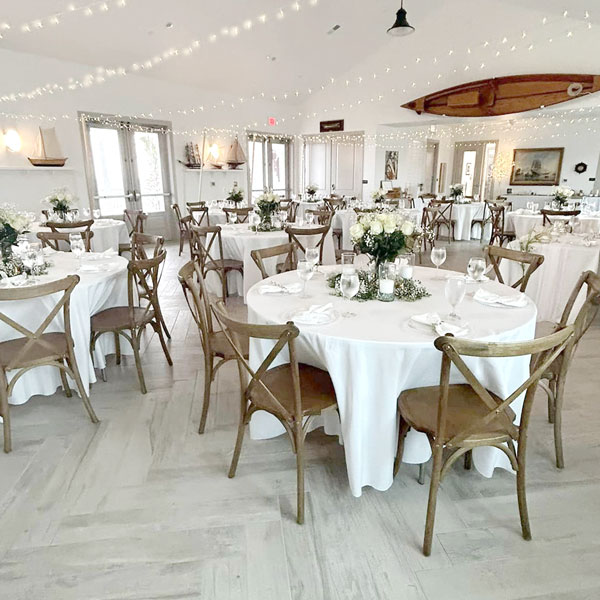 Summer Has Arrived!

Our beautiful beaches and breathtaking sunsets are amazing this time of year. Summer has officially kicked off, and we welcome all those who are—or will be—enjoying our beaches. The warm weather and the Gulf breeze make any beach vacation enjoyable. And what could make the summer more memorable? A romantic wedding or vow renewal on our beaches. The Driftwood Inn offers a lovely reception venue accommodating small and medium-sized gatherings. Be sure to visit their website to learn more about booking a room and possibly the event space!
And the Winner Is. . .
Up for grabs were a canvas bag and a 20-ounce beverage tumbler from Bracewell's Flooring & Fencing, and the lucky winner is Laura Kurzweil from Vernon, Florida. Congrats, Laura!


JUNE GIVEAWAY
This month's giveaway is a gift certificate from Vacation Prep Squad. From stocking your vacation rental fridge with all the needed items to bringing you beach gear, Vacation Prep Squad is here to assist. They also have baby gear available, so there is no need to overpack the car. This mother-daughter team can take the stress of grocery shopping out of your vacation and allow you to enjoy the beaches more. To place your name in the hat, send an email to Kathy at [email protected].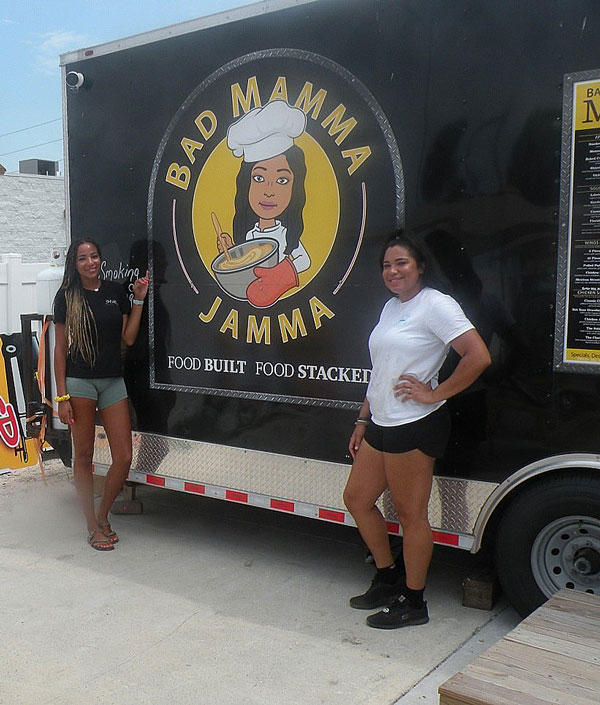 Meet Mexico Beach

This month, we're delighted to introduce you to a new eatery in town, Bad Mamma Jamma. Eat Tasty! The town's latest outdoor eating experience has been in business for a little over a month and is a welcome addition. The menu has a large selection, including wings, pulled pork sandwiches, burgers, a kids' menu, and desserts, all made fresh to order. It is located at 712 Highway 98, beside the Exxon Gas station. You can stop in and say hello to proprietors Chloe and Naomi! Bad Mamma Jamma is open Monday to Thursday from 11:00 a.m. to 4:00 p.m. and on Fridays from 11:00 a.m. to 9:00 p.m. Follow them on Facebook for daily specials and the newest menu features.


This month we are celebrating three couples! For more information on weddings or vow renewal ceremonies on the beach, visit mexicobeach.com.
Savannah & Beau
First, we'd like to introduce Savannah and Beau from North Carolina. They celebrated their wedding on our beaches with a beautiful reception at the Driftwood Inn. Congratulations, Savannah and Beau!
Amy & Ryan
Next, we'd like to introduce you to Amy and Ryan, who came from Byromville, Georgia, to experience a romantic beach wedding. They had a lovely ceremony on the sand and a memorable celebration. Congratulations, Amy and Ryan!
Julie & Marc
Last, we are happy to have been part of a private vow renewal ceremony with Julie and Marc. They had been to our beaches years ago and decided to travel from North Carolina to renew their vows after ten years of marriage. It was a sweet ceremony. Congratulations again, Julie and Marc!
Farmers & Craft Market
June 10 & 24
Come spend the morning at the Mexico Beach Farmers & Craft Market at Parker Park, located at 2500 Highway 98. Vendors will include produce, fresh jellies, one-of-a-kind crafts, and much more. Market hours have adjusted for the fall/winter months and will take place from 9:00 a.m. until 1:00 p.m. Each market is sure to feature new vendors, so be sure to come every time. If you'd like to be a vendor, sign up now. Space is limited, so don't wait! This market is put on by the Special Events for Mexico Beach, Inc.
Annual Photography Contest
Now–July 31
Get ready to print those pictures and try your hand at our annual photography contest. The Mexico Beach 23rd Annual Photography Contest will open for submission on April 1 and run until July 31. We welcome all photographs taken in Mexico Beach, past or present. All photographs will be submitted for judging after July 31, and the winners will be contacted and announced on the Mexico Beach website, social media pages, and in the e-newsletter. Winning photographs will be displayed in the Mexico Beach Welcome Center after judging. We hope you will capture Mexico Beach through your "eyes" and enter our photography contest.
Gollywhopper Classic
June 23 & 24
The first fishing tournament of the year, the annual Gollywhopper Classic, is set for June 24! The Captain's Party and Weigh-In will occur at the Mexico Beach Boat Ramp Park. This year's categories are Red Snapper, Grouper, and King Mackerel. There will also be an optional youth division (14 and under), optional target weight division, and optional MBARA aggregated Kingfish division. More information on the MBARA aggregated Kingfish division will be posted once finalized. Get ready to fuel up, head out, and get a chance to win some great cash prizes. The Captain's Party will be held on Friday, June 23, at 5:00 p.m. with live music, food, and much more. Weigh-In will take place on Saturday from 3:30 to 5:30 p.m. This is one tournament you don't want to miss!
Best Blast on the Beach
July 4
Celebrate the 4th of July in Mexico Beach with our Best Blast on the Beach! This is a fun-filled day with events for the entire family. Start the day off by participating in our annual Sandy Shoes 5K Fun Run. Then enjoy the downtime until our Best Blast on the Beach Fireworks Show. We are sure everyone will be amazed by our grand fireworks display. This show can be seen throughout the entire city, and it will be one to remember. Launching at 8:30 p.m., the Best Blast on the Beach fireworks show will be a must-see for you and the entire family. Sandy Shoes Race information and registration is now open! Don't wait as registration closes June 16th and there is no day of registration. Click here for more details.
A friendly reminder:

Mexico Beach is a Leave No Trace community, and we appreciate your assistance in helping us keep our beaches clean. Any items left on the beach unattended from 7 p.m. to 7 a.m. will be removed and disposed of by the City of Mexico Beach. Items include, but are not limited to, tents and tent frames, beach chairs, coolers, umbrellas, toys, etc. Also, please fill in any holes before you leave and please remain off the sand dunes and out of the sea oats to ensure their continued nourishment. There are boardwalks and walking paths that can be accessed to reach the beach. Your assistance with these requests will keep our beaches beautiful and pristine. For full details on this ordinance or questions, click here or contact City Hall at (850) 648-5700.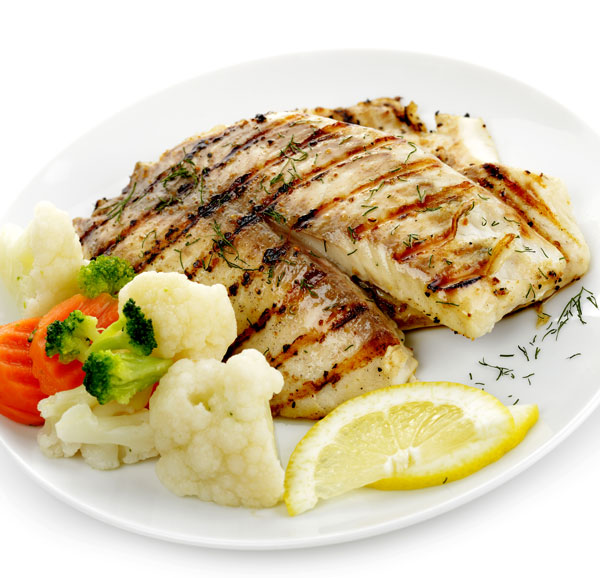 Lime Grilled Pompano
This is a great dish that can be enjoyed with family and friends.
We publish it with the compliments of the Mexico Beach Artificial Reef Association Seafood Cookbook (www.mbara.org).

INGREDIENTS

4 8-ounce pompano fillets
3 Tbsp vegetable oil
1/4 cup extra virgin olive oil
2 limes, halved
2 Tbsp chopped parsley
Salt
Cracked pepper



DIRECTIONS

Rub the fillets with vegetable oil and season with salt and pepper to taste. Grill the fillets skin-side-up over medium-hot fire for 3 to 4 minutes. Flip them and cook an additional 2 to 3 minutes until the fish is opaque all the way through. Remove the fillets from the fire, drizzle with the olive oil, squeeze a half lime over each, and sprinkle them with parsley. Serve with your favorite sides and enjoy!
A Pilot's Helpful Wisdom

You know your landing gear is up and locked when it takes full power to taxi to the terminal.

There is no reason to fly through a thunderstorm in peacetime.

You've never been lost until you're lost at Mach 3.

Yea, though I fly through the valley of death, I shall fear no evil; for I'm at 80,000 feet and climbing.

If you see a bomb technician running, keep up with him.

The only time you have too much fuel is when you're on fire.

Mankind has a perfect record in aviation. We never left one up there.

Airspeed, altitude, and brains; two of the three are needed to complete the flight.

Latitude is where we are lost, and longitude is how long we've been lost.

Oil it if it squeaks, clean it if it's dirty—but don't screw with it if it works.
Going into Harm's Way

This saying is usually used to comment that someone or something is going into a dangerous place. It's most often used in military terms. The phrase comes from John Paul Jones during the Revolutionary War. In 1778, he wrote to the French government regarding a ship that the French were giving to the Americans. In the letter, John Paul Jones wrote, "I wish to have no connection with any ship that does not sail fast, for I intend to go in harm's way." The ship received was ultimately the Bonhomme Richard, and the saying has endured.