A REEL Good Time!

The Mexico Beach Artificial Reef Association (MBARA) hosted the 27th Kingfish Tournament this past month, and it was a huge success! A record-setting 121 boats entered the tournament, with prizes paying out over $30,000. This year's tournament also raised a record amount that goes back toward creating and deploying artificial reefs, marine education, and marine ecosystem awareness. The MBARA is very thankful for the community's continued strong support.

The Recreational winner was Catch U Lator with a 27.43-pound kingfish, and the Open Division winner was Salty Dawg with a 40.10-pound kingfish. The Ladies Division winner was Persistence with a 24.82-pound kingfish, and the Kids Division winner was Flippin Out with a 31.77-pound kingfish. All winners can be found on MBARA's website or Facebook page. A big thank you to MBARA for all that they've done in the past and continue to do now for our Gulf marine habitat and community!
And the Winner Is. . .
Up for grabs last month was a gift certificate from Mexico Beach Sweets, and the lucky winner is Andrea Gilbert from Gainesville, GA. Congrats, Andrea!


AUGUST GIVEAWAY
This month's giveaway is a FREE 2-night stay at Waterside Condo #301 from Forgotten Coast Property Management & Rentals! This 2-bedroom, 2-bathroom condo is beautifully decorated and has everything you need to relax and enjoy your vacation. This giveaway is only valid for two (2) consecutive nights in Nov–Dec 2023. Forgotten Coast Property Management & Rentals has assisted guests in finding their ideal beach getaway for over twenty years. From beachfront homes to beach-view condos with pools, the team at FCPMR can help you book your next unforgettable getaway. To place your name in the hat, send an email to Kathy at [email protected].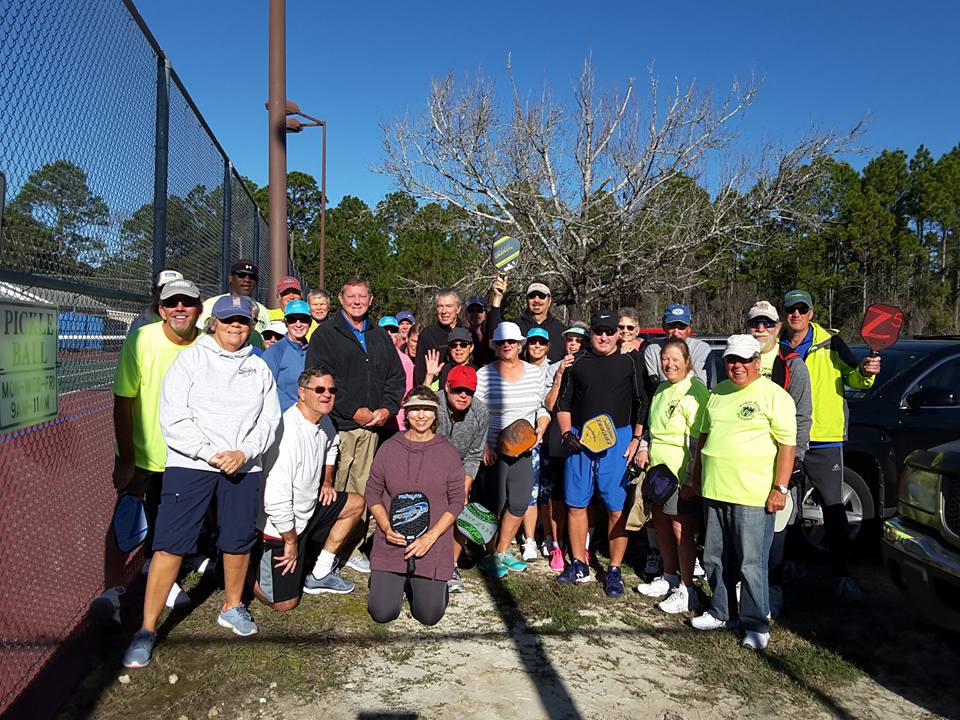 Meet Mexico Beach

The fastest-growing sport for the past several years in America is pickleball! Thirty-six million Americans played this sport at least once last year. That's a lot of pickleball. Mexico Beach is proud to feature six courts, all located beside City Hall on Paradise Path. Sugar Sands Pickleball group meets three times a week and on weekends when a crew is active and ready to play. Rick Matela, one of the group leaders, helps ensure that the sport is growing. Residents and visitors are encouraged to come out and play. Don't have experience? Don't let that stop you! Rick notes that the group has members who will help even the most inexperienced person learn this fast-growing sport. To learn more about meet times, visit their Facebook page here.
This month, we are delighted to introduce you to two lovely couples who recently selected our destination as their venue.For more information on weddings or vow renewal ceremonies on the beach, visit mexicobeach.com.
Mike and Zenaida
First, we'd like to introduce Mike and Zenaida. It's exciting when some of our locals get married and celebrate in Mexico Beach! Mike and Zenaida joined us from Wewahitchka and were married on the steps of our big Adirondack chair at the Welcome Center. It was an enjoyable ceremony and one for the memory books. Congratulations, Mike and Zenaida!
Jonathan and Nichole
Next, we'd like to introduce you to Jonathan and Nichole, who also happened to be locals. They have moved away from the area but knew they wanted to come "home" to say their vows. They exchanged their vows on our sparkling sand, and it was a beautiful wedding. Congratulations, Jonathan and Nichole.
Farmers & Craft Market
August 12 & 26
Come spend the morning at the Mexico Beach Farmers & Craft Market at Parker Park, located at 2500 Highway 98. Vendors will include produce, fresh jellies, one-of-a-kind crafts, and much more. Market hours will take place from 9:00 a.m. until 1:00 p.m. Each market is sure to feature new vendors, so be sure to come every time. If you'd like to be a vendor, sign up now. Space is limited, so don't wait! This market is put on by Special Events for Mexico Beach, Inc.
Bay Scallop Season
August 16 to September 24
Ready to explore the bay for scallops? The 2023 season opens August 16 and ends September 24 for scalloping in St. Joseph Bay. This season's opening is from the Mexico Beach Canal in Bay County through the westernmost point of St. Vincent Island in Franklin County. The daily limit per person is 2 gallons of whole bay scallops in shell or 1 pint of bay scallop meat. To learn more about scalloping as well as requirements, click here.
Music In The Park
Every Thursday in September
Every Thursday in September One of our favorite weekly events is back—Music in the Park! Join us every Thursday in September from 5:00–7:00 p.m. as we feature live music from some of our local favorites on stage at Parker Park. Each concert is free and open to the public. Be sure to bring your blankets, chairs, and picnic supplies for a great evening just in time for sunset. If you're not packing that picnic basket, don't worry, the Mexico Beach Fire Department will serve hot dogs and beverages for a small donation.
This year's lineup is one you won't want to miss! Presented by the Mexico Beach Community Development Council. Times listed are in Central Time.
Sept. 7 – Flabbergasted
Sept. 14 – 12Eleven
Sept. 21 – String Theory
Sept. 28 – Bo Spring Band
A friendly reminder:

Mexico Beach is a Leave No Trace community, and we appreciate your assistance in helping us keep our beaches clean. Any items left on the beach unattended from 7 p.m. to 7 a.m. will be removed and disposed of by the City of Mexico Beach. Items include, but are not limited to, tents and tent frames, beach chairs, coolers, umbrellas, toys, etc. Also, please fill in any holes before you leave and please remain off the sand dunes and out of the sea oats to ensure their continued nourishment. There are boardwalks and walking paths that can be accessed to reach the beach. Your assistance with these requests will keep our beaches beautiful and pristine. For full details on this ordinance or questions, click here or contact City Hall at (850) 648-5700.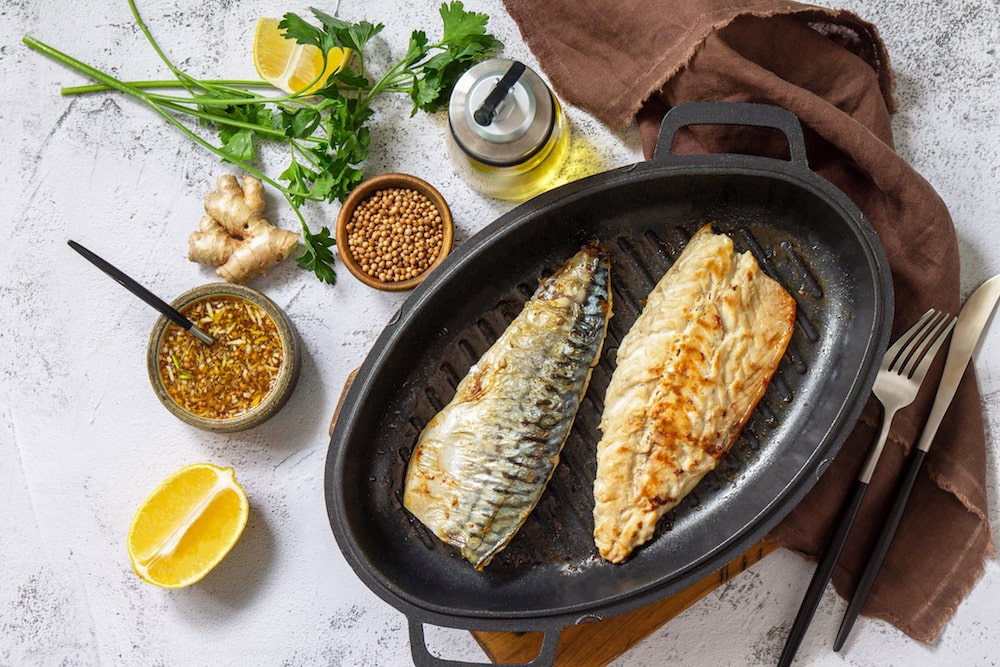 The Best Exotic Mackerel
This is a great dish that can be enjoyed with family and friends.
We publish it with the compliments of the Mexico Beach Artificial Reef Association Seafood Cookbook (www.mbara.org).

INGREDIENTS

4 small mackerel, cleaned
1 1/2 limes, juice only
1 tsp. turmeric
3 to 4 Tbsp sunflower oil
8 oz. prawns, chopped
5 to 6 garlic cloves, finely chopped
3-inch piece fresh ginger, finely chopped
2 green chilies, chopped
15 curry leaves, shredded
1 heaped tsp cumin seeds
3 medium onions, chopped
2 tsp. ground cumin
2 tsp. ground coriander
2 Tbsp chopped coriander
2 Tbsp oil
Salt
1/4 cup water



DIRECTIONS

Heat oven to 375. Remove the central bone from each mackerel after slitting it over the top on either side. Mix the juice of one lime and the turmeric in a small bowl. Rub the mixture all over the fish. Heat oil in a large frying pan. Sauté the prawns, garlic, ginger, chili, and curry leaves. When the garlic changes color, add the cumin seeds and stir until the aroma is released. Add the onions and sauté until they are pale and soft.

Blend ground cumin, ground coriander, and water and add to the pan. Season the mixture with salt and add the chopped coriander and the remaining lime juice. Remove the mixture from the heat, set aside to cool, and stuff the mackerel with it. Tie the fish to prevent the mixture from falling out, or butter a piece of tin foil and put the fish in the foil, folding over on one side and crimping the edges.

Line a baking tray with tin foil and grease with a little oil. Place the fish on the prepared tray and set it on the top shelf of the oven. Let the fish stay on one side for 6 to 7 minutes, then carefully turn over to the other side. Let the skin crisp a bit and color well. If needed, brush some oil or butter on top of the fish. (If cooking fish inside foil, keep it on each side for 10 to 12 minutes). Pull out when the skin appears to be crisp. Serve with your favorite sides, and enjoy!


Food Fun Facts
Who remembers eating in the 1950's?
This is how it was:

Chickens didn't have fingers.

There was no "pizza." It was known as pizza pie.

None of us had ever heard of yogurt.

Cooking outside was called camping.

Prunes were medicine only.

Water didn't come in bottles. It all came from the tap.

There were no cell phones to put on the table.

Only sugar was used for coffee, and it was in cubes.

There was no "pasta," only macaroni or spaghetti.

Pineapples came in tins. We never saw a real one.


Read the Riot Act

We generally consider "reading someone the Riot Act" as scolding or warning them. But there really was a Riot Act. In eighteenth-century England, the Riot Act was a legal document. When twelve or more people gathered in a crowd and showed signs of being unruly, a public official could read them the Riot Act. After the reading, anyone who failed to comply by disbanding or ceasing unruly behavior within the one-hour grace period was considered to have committed a felony and was subject to arrest.