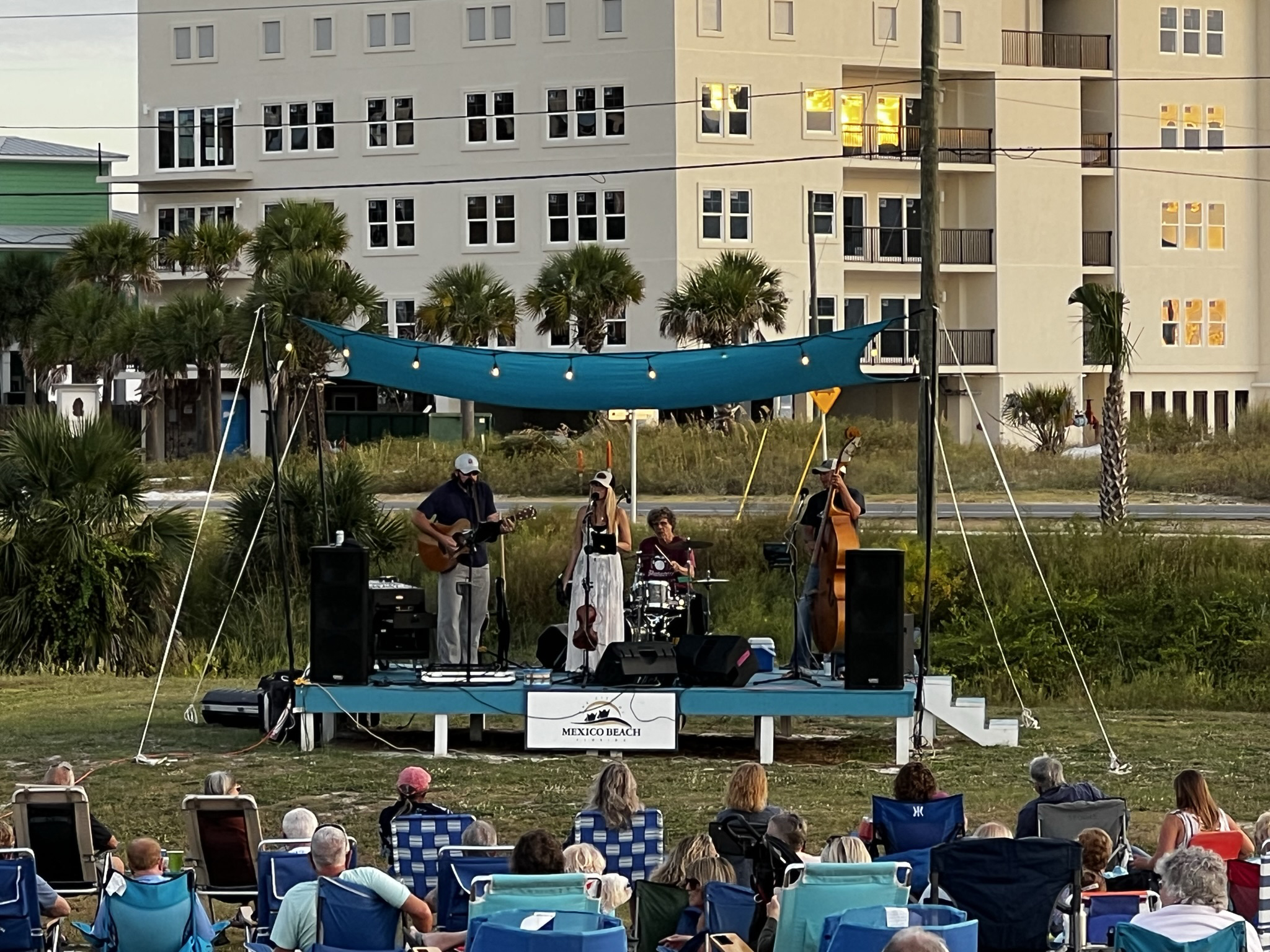 Music in the Park Is Back!

It's September at the beach, and that means the musical melodies from some of our favorite local bands are, too. Our residents and visitors are treated to weekly concerts at Parker Park on Thursdays in September. Come out and enjoy the free event every week! Also, our lodging partners are offering some fantastic fall rental specials, so come for a long weekend or a week and get in some much-due beach time this month. Visit our newly updated website, MexicoBeach.com, to view our vacation rental partners and make your plans to visit!
And the Winner Is. . .
Up for grabs was a free two-night stay at Waterside Condo from Forgotten Coast Property Management & Rentals, and the lucky winner is Jefiner Jones from Augusta, GA. Congrats, Jefiner!


SEPTEMBER GIVEAWAY
This month's giveaway is a gift certificate from the Shell Shack, which has served the best local seafood in Mexico Beach since 1965. The Shell Shack has an excellent seafood market, a large variety of seashells, T-shirts, novelty gifts, and more. They will also pack seafood for travel. To place your name in the hat, send an email to Kathy at [email protected].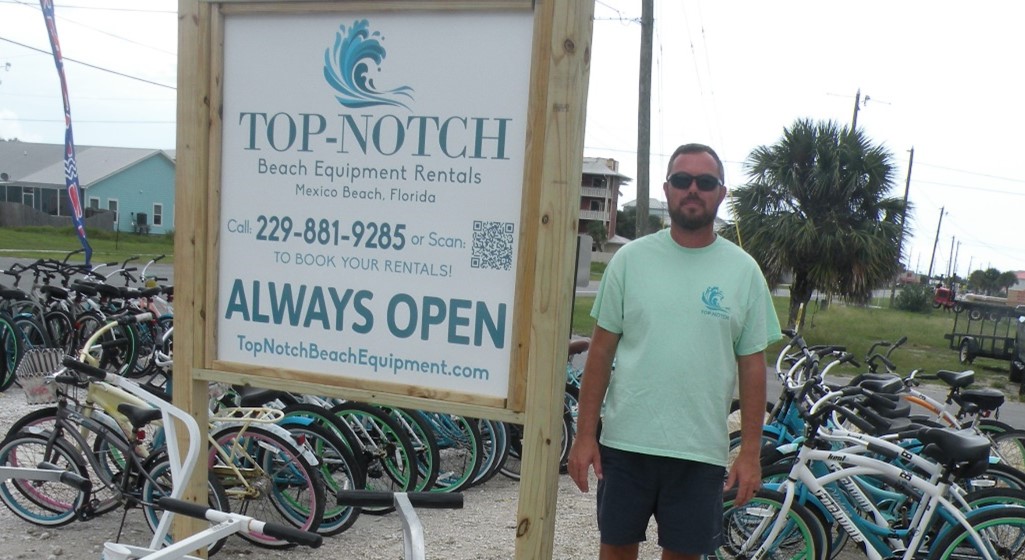 Meet Mexico Beach

This month, we'd like to introduce you to one of our new beach vendors. Need transportation while at the beach? Rusty, co-owner of Top-Notch Beach Equipment Rentals, can help with any beach-friendly transportation needs. From bicycles for the entire family to street-legal golf carts, they can outfit you with your wheels for your vacation! They also have a large variety of beach equipment for rent, including paddle boards, beach chairs, cabanas, umbrellas, and beach wheelchairs. They are open year-round, and everything can be reserved online with free delivery. Visit Facebook.com/topnotch2022 to learn more about Top Notch, and be sure to stop by their Highway 98 location next time you're down!
Farmers & Craft Market
September 9 & 23
Come spend the morning at the Mexico Beach Farmers & Craft Market at Parker Park, located at 2500 Highway 98. Vendors will include produce, fresh jellies, one-of-a-kind crafts, and much more. Market hours will take place from 8:00 a.m. until noon. Each market is sure to feature new vendors, so be sure to come every time. If you'd like to be a vendor, sign up now. Space is limited, so don't wait! This market is put on by Special Events for Mexico Beach, Inc.
Bay Scallop Season
August 16 to September 24
Ready to explore the bay for scallops? The 2023 season opens August 16 and ends September 24 for scalloping in St. Joseph Bay. This season's opening is from the Mexico Beach Canal in Bay County through the westernmost point of St. Vincent Island in Franklin County. The daily limit per person is 2 gallons of whole bay scallops in shell or 1 pint of bay scallop meat. To learn more about scalloping as well as requirements, click here.
Music In The Park
Every Thursday in September
Every Thursday in September One of our favorite weekly events is back—Music in the Park! Join us every Thursday in September from 5:00–7:00 p.m. as we feature live music from some of our local favorites on stage at Parker Park. Each concert is free and open to the public. Be sure to bring your blankets, chairs, and picnic supplies for a great evening just in time for sunset. If you're not packing that picnic basket, don't worry, the Mexico Beach Fire Department will serve hot dogs and beverages for a small donation.
This year's lineup is one you won't want to miss! Presented by the Mexico Beach Community Development Council. Times listed are in Central Time.
Sept. 14 – 12Eleven
Sept. 21 – String Theory
Sept. 28 – Bo Spring Band
A friendly reminder:

Mexico Beach is a Leave No Trace community, and we appreciate your assistance in helping us keep our beaches clean. Any items left on the beach unattended from 7 p.m. to 7 a.m. will be removed and disposed of by the City of Mexico Beach. Items include, but are not limited to, tents and tent frames, beach chairs, coolers, umbrellas, toys, etc. Also, please fill in any holes before you leave and please remain off the sand dunes and out of the sea oats to ensure their continued nourishment. There are boardwalks and walking paths that can be accessed to reach the beach. Your assistance with these requests will keep our beaches beautiful and pristine. For full details on this ordinance or questions, click here or contact City Hall at (850) 648-5700.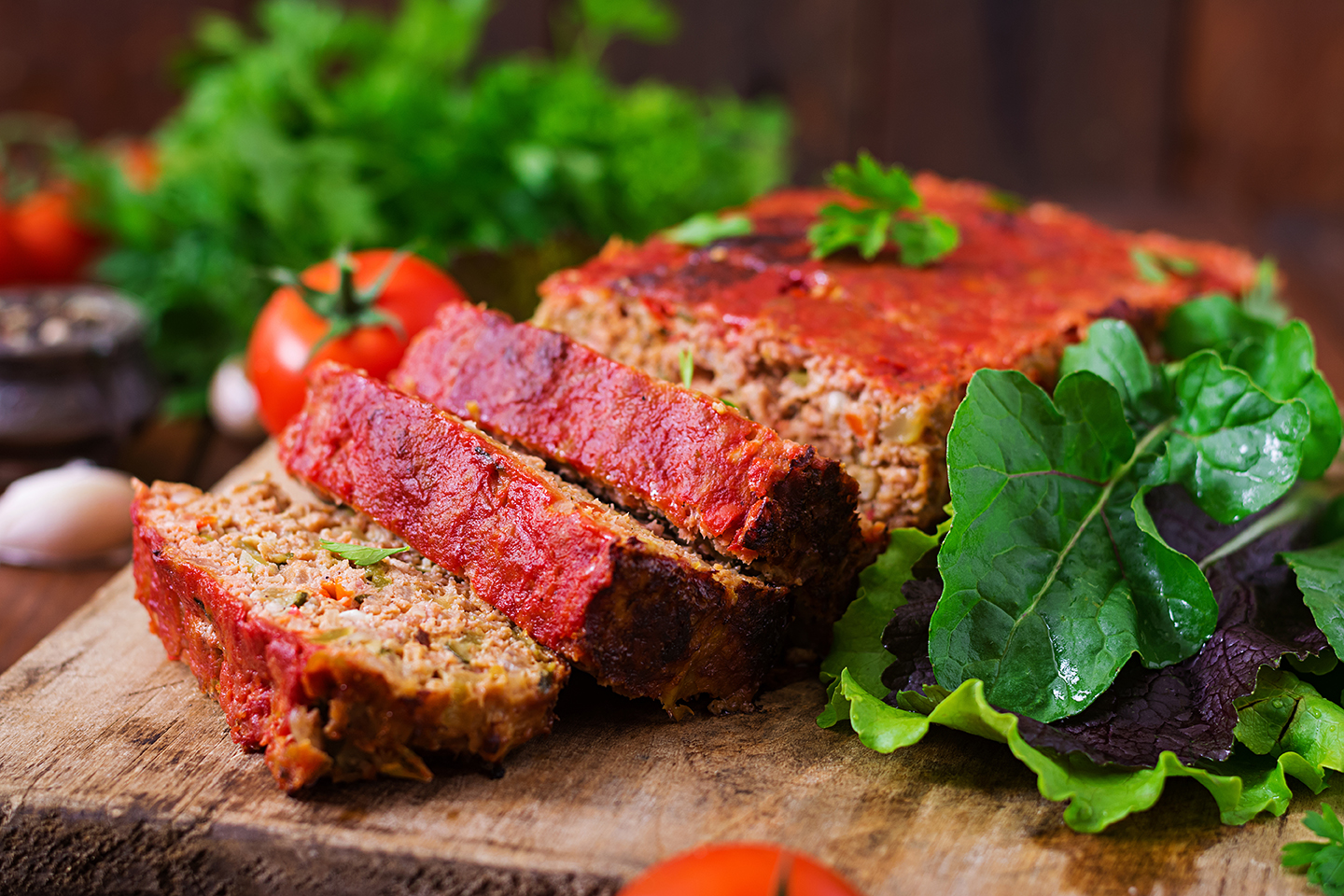 Frank's Great Meatloaf
This month, we have a special treat for our recipe! Frank Vollmerhausen, a past Mexico Beach resident until Hurricane Michael destroyed his home, recently finished his book, Lucky Frank. This well-written book includes a great recipe for meatloaf that is very easy to make. We're excited to share it with you and hope you enjoy it! .

INGREDIENTS

2 lbs ground beef
1 lb Italian sausage
1/2 lb ground pork
1/2 cup breadcrumbs (optional)
1 cup ketchup
1 egg
1 onion, sliced
2 carrots, shredded
1 Tbsp Soy sauce
1/4 cup Barbecue sauce
2 Tbsp spoon Honey
Dash of Tabasco



DIRECTIONS

Preheat the oven to 350 degrees. Mix everything together well, reserving half a cup of ketchup. Pour mixture into a greased meatloaf pan. Cook for 45 minutes. Remove the meatloaf and add the remaining half cup of catchup on top. Place it back into the oven for an additional 10 minutes. Remove, then serve with your favorite sides and enjoy!


Thoughts on Life!
Some random sayings by some famous people to help you ponder life:

When you're in jail, a good friend will be trying to bail you out. A best friend will be in the cell next to you saying, "Da**, that was fun." —Groucho Marx

Well, you know what they say. If you don't have anything nice to say about anybody, come sit by me. —Clairee Belcher, Steel Magnolias

Wine is constant proof that God loves us and loves to see us happy. —Benjamin Franklin

I drink to make other people more interesting. —Ernest Hemingway

I always cook with wine. Sometimes, I even add it to the food. —WC Fields

Sometimes, you lie in bed at night and don't have a single thing to worry about. That always worries me. —Charlie Brown

I'm not crazy; I've just been in a very bad mood for 40 years. —Ouiser Boudreaux, Steel Magnolias.

You only live once, but if you do it right, once is enough. —Mae West

Two things are infinite: the universe and human stupidity, and I'm not sure about the universe. —Albert Einstein


Wild Goose Chase

While most people probably have not attempted to chase a wild goose, it seems apparent that it would be extremely difficult. This phrase tends to describe an action or effort that will result in failure and may not be possible. The origin of this famous saying is surprising. The expression has existed since the 1600s and was originally written by William Shakespeare in "Romeo and Juliet."