Fall and Sunsets

The weather is starting to "cool" off here in Mexico Beach. The beach is exceptionally breathtaking this time of year, thanks to the beautiful sunsets that paint our sky. The orange, pink, and purple colors are something to be enjoyed by everyone. We hope you'll make plans to come visit, partake in the coolness of the season, and get to watch a beautiful sunset being painted across the Gulf.
And the Winner Is. . .
Up for grabs last month was a gift certificate from the Shell Shack, and the lucky winner is Dan Vines from Monroe, GA. Congrats, Dan!


SEPTEMBER GIVEAWAY
This month's giveaway is a coffee mug from Vacation Mexico Beach. Ready to make a reservation and come to the beach? Vacation Mexico Beach offers a variety of condos just steps from the beach that are ready for your enjoyment. To place your name in the hat, send an email to Kathy at [email protected].

Meet Mexico Beach

This month, we'd like to spotlight the Mexico Beach Crossings, a new apartment complex that has recently opened. Located on Highway 98 beside the City Boat Ramp Park, they offer 1-, 2- and 3-bedroom apartments. The complex features a pool, fitness center, walking paths, and a future dog park, community garden, and playground area. Next time you're out and about, swing by and say hello to on-site managers Cassie and Natasia. You can even schedule a tour while you're there.
This month, we are delighted to introduce you to a lovely couple who recently selected our destination as their venue. For more information on weddings or vow renewal ceremonies on the beach, visit mexicobeach.com.
Rick and Sandra
This month, we'd like to introduce you to Rick and Sandra, who came from Kentucky to exchange their vows. They had a beautiful beach ceremony, and it was a romantic sunset evening. Congratulations, Rick and Sandra!
Farmers & Craft Market
October 14 & 28
Come spend the morning at the Mexico Beach Farmers & Craft Market at Parker Park, located at 2500 Highway 98. Vendors will include produce, fresh jellies, one-of-a-kind crafts, and much more. Market hours have been adjusted for the fall months and will take place from 8 a.m. until 12 p.m. Each market is sure to have new vendors, so be sure to come every time. If you'd like to be a vendor, sign up now. Space is limited, so don't wait! This market is put on by the Special Events for Mexico Beach, Inc.
Tennessee Chuck Red Snapper Invitational
October 14
Catch some snapper, win some money, and help build a reef. All in a good day's work! Make plans to register for the Tennessee Chuck Red Snapper Invitational coming Saturday, October 14—fundraising entry fee with a 50/50 payout. Registration will take place on Friday, October 13, from 5 to 7 p.m. Weigh-In will be held on Saturday, October 14, starting at 4 p.m. All events will be held at the Mexico Beach Boat Ramp Pavilion. For more information, visit mbara.org.
Thanksgiving Turkey Trot
November 24
November 24 Come kick off Thanksgiving Day with the Mexico Beach Turkey Trot 5K Fun Run! All ages are invited to participate in this family fun event. This is a non-chipped, non-official, timed race. The race will start at 8 a.m. at Under the Palms Park on Thanksgiving Day. From walkers to runners and those joggers in between, we hope you'll join the fun. Registration is now open and closes October 31, 2023.
A friendly reminder:

Mexico Beach is a Leave No Trace community, and we appreciate your assistance in helping us keep our beaches clean. Any items left on the beach unattended from 7 p.m. to 7 a.m. will be removed and disposed of by the City of Mexico Beach. Items include, but are not limited to, tents and tent frames, beach chairs, coolers, umbrellas, toys, etc. Also, please fill in any holes before you leave and please remain off the sand dunes and out of the sea oats to ensure their continued nourishment. There are boardwalks and walking paths that can be accessed to reach the beach. Your assistance with these requests will keep our beaches beautiful and pristine. For full details on this ordinance or questions, click here or contact City Hall at (850) 648-5700.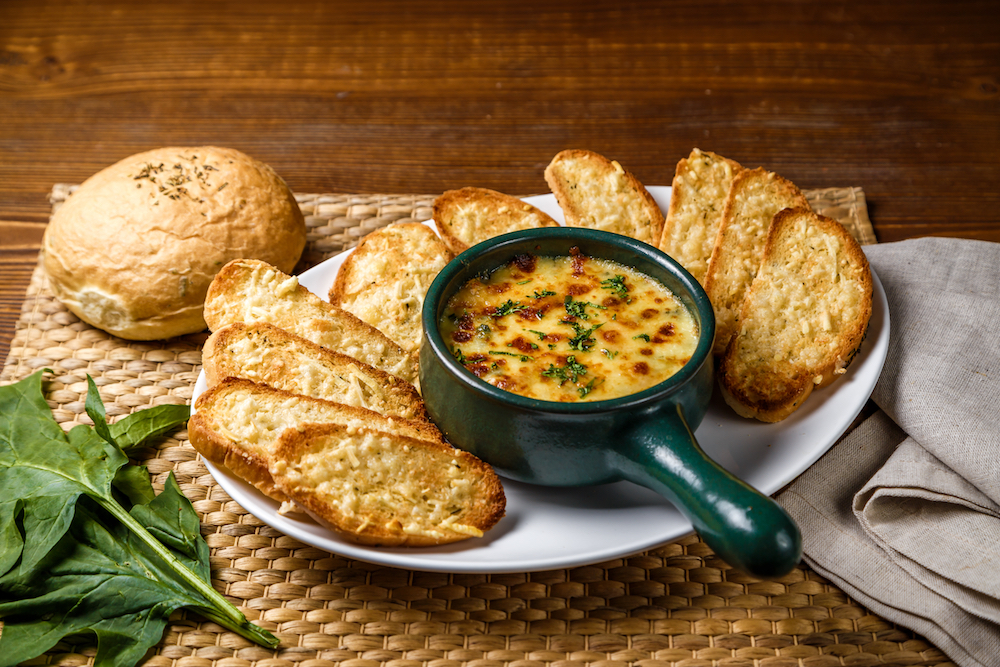 Hot Crab Dip
This is a great dish that can be enjoyed with family and friends. We publish it with the compliments of the Mexico Beach Artificial Reef Association cookbook (mbara.org).

INGREDIENTS

2 packages (8 oz. each) cream cheese, softened
1 cup sour cream
1/4 cup mayonnaise
1 Tbsp Worcestershire
1 Tbsp lemon juice
1 tsp dry mustard
1/4 tsp garlic salt
1 lb. fresh crabmeat, drained and picked
1/2 cup shredded cheddar cheese
Fresh parsley, chopped
Toasted French bread, rounds



DIRECTIONS

Preheat the oven to 350 degrees. Combine cream cheese, sour cream, mayo, Worcestershire, lemon juice, dry mustard, and garlic salt, stirring until blended. Fold in crabmeat. Spoon the mixture into an 11x7-inch baking dish. Top with cheddar cheese and bake for 35 minutes or until bubbly. Garnish with parsley. Serve with toasted bread and enjoy! Serves 6.



Thoughts for the Month
Hair Wisdom

We all have (or had) hair, and here are a few comments about hair you might enjoy!
By common sense, gray hairs are a crown of glory—the only object of respect that can never excite envy.
—George Bancroft

I'd love to kiss ya, but I just washed my hair.
—Bette Davis

People always ask me how long it takes to do my hair. I don't know, I'm never there.
—Dolly Parton

It seemed to be a law of society that hair must be parted and brushed.
—Kate Chopin

When red-haired people are above a certain social grade, their hair is auburn.
—Mark Twain

Hair is jewelry. It's an accessory.
—Jill Scott

Invest in your hair; it's the crown you never take off.
—Anonymous

A woman who cuts her hair is about to change her life.
—Coco Chanel

Anyone can be confident with a full head of hair, but a confident bald man, there's your diamond in the rough.
—Larry David

Inflation is when you pay fifteen dollars for the ten-dollar haircut you used to get for five dollars when you had hair.
—Sam Ewing


Shoot from the Hip

While most people are probably familiar with the phrase "shoot from the hip," it's generally understood to say or do something without giving sufficient thought and is often regretted. The phrase goes back to the Wild West with gunfighters. A gunslinger could either pull his pistol, raise it and shoot, or remove the gun from his holster and shoot when the gun was next to his hip without taking time to aim. This method was faster, popular, and sometimes more accurate.