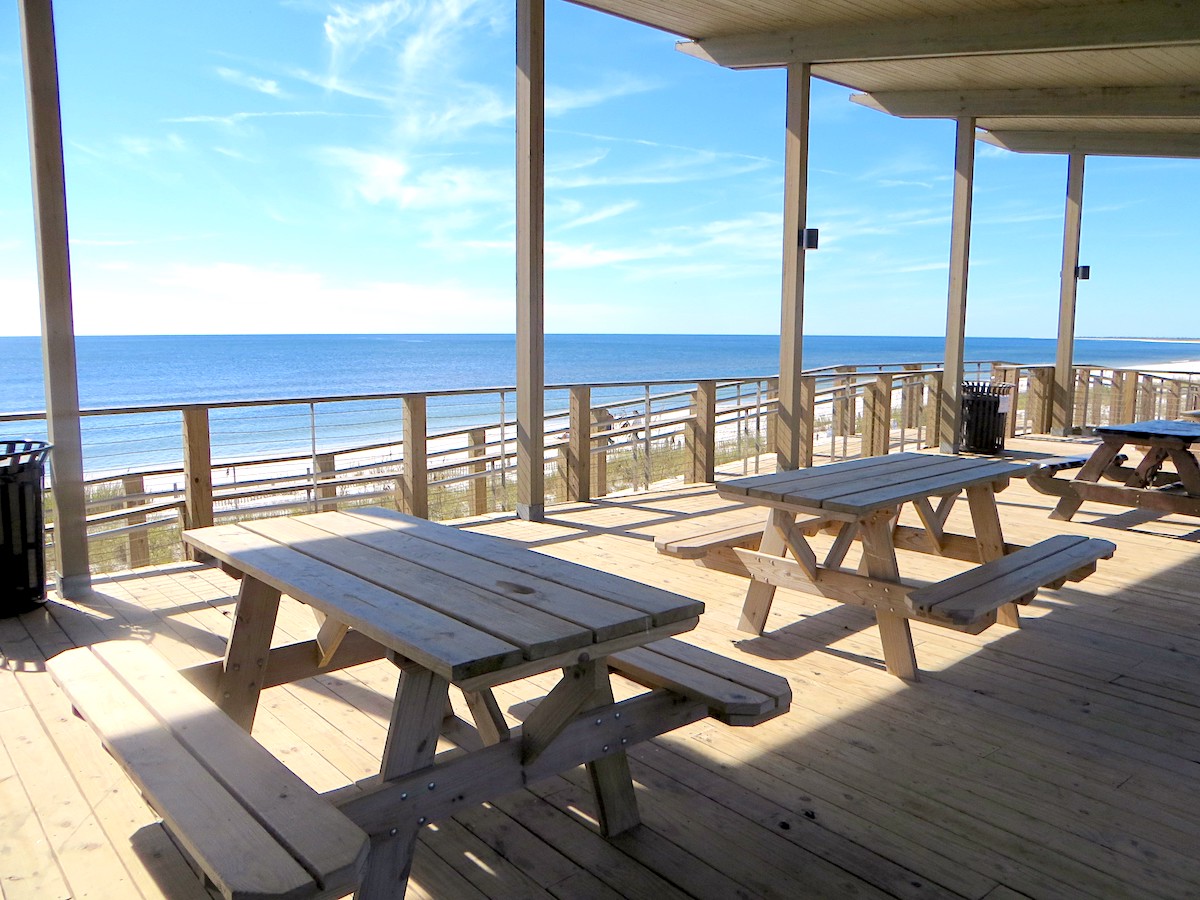 Sunset Park

Summer might be over, and Fall is in the air, but the good times at the beach haven't ended. The water is sparkling, the beach is enchanting, and there is a lot of enjoyment still to be had. Sunset Park, located beside the El Governor Beach Resort, is an ideal place to enjoy a picnic lunch or watch a spectacular sunset. The park offers public parking, picnic tables, restrooms, and easy access to the beach. We encourage you to stop by and enjoy the views!
And the Winner Is. . .
Up for grabs last month was a coffee mug from Vacation Mexico Beach, and the lucky winner is Lagina C. from Dublin, GA. Congrats, Lagina!


NOVEMBER GIVEAWAY
This month's giveaway is a 2024 Mexico Beach Calendar, compliments of the Mexico Beach Welcome Center. Each month depicts a fantastic picture taken by a Mexico Beach fan, with empty dates for you to fill up with vacations to the beach! To place your name in the hat, send an email to Kathy at [email protected].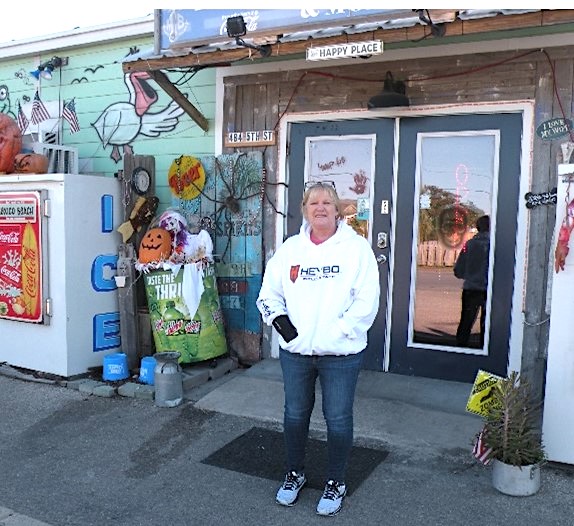 Meet Mexico Beach

This month, we'd like to introduce you to Michelle at Mexico Beach Wine & Spirits. Located at 484 5th Street, they have a large selection of beer, wine, mixers, and spirits. They're open daily, and you can learn more about specials and new inventory by following them on Facebook. For those upcoming holiday parties, get-togethers, or special occasions, the Wine & Spirits can help you with a gift. Stop by and say hello to Michelle and the friendly staff. P.S. If you need snacks, you're in luck, as the Market is next door!
Farmers & Craft Market
November 11 & 25
Come spend the morning at the Mexico Beach Farmers & Craft Market at Parker Park, located at 2500 Highway 98. Vendors will include produce, fresh jellies, one-of-a-kind crafts, and much more. Market hours have been adjusted for the fall months and will take place from 8:00 a.m. until Noon. Each market is sure to have new vendors, so be sure to come every time. If you'd like to be a vendor, sign up now! Space is limited, so don't wait. This market is put on by the Special Events for Mexico Beach, Inc.
Holiday Craft Fair
November 25
Time to start your holiday shopping, and what better way than on Small Business Saturday in Mexico Beach? The Driftwood Inn will be hosting its Holiday Craft Fair on Saturday, November 25, from 10:00 a.m. to 5:00 p.m. Artists and crafters from around the area will be set up with booths showcasing their talents and works available for purchase. Shoppers can snag one-of-a-kind pieces of artwork and mark off those holiday gift purchases.
Thanksgiving Turkey Trot
November 23
Kick off Thanksgiving Day with the Mexico Beach Turkey Trot 5K Fun Run! All ages are invited to participate in this family fun event. This is a non-chipped, non-official timed race. The race will start at 8:00 a.m. at Under the Palms Park on Thanksgiving Day. From walkers to runners and those joggers in between, we hope you'll join the fun. Registration is now open and closes soon.
Christmas Tree Lighting
December 3
It's Christmas Time here at the beach! Mexico Beach will be turned into a magical holiday paradise with the help of some dedicated elves. The festivities will begin with a warm holiday welcome, music performances, and the arrival of the golf cart parade. Then, our wonderful elves will introduce this year's tree lighters, who will light our tree. After the lighting of the tree, the wait will be on for that special someone to make his grand appearance—Santa! We hope you and your family will join us as we bring the warmth and spirit of the season to Mexico Beach.
A friendly reminder:

Mexico Beach is a Leave No Trace community, and we appreciate your assistance in helping us keep our beaches clean. Any items left on the beach unattended from 7 p.m. to 7 a.m. will be removed and disposed of by the City of Mexico Beach. Items include, but are not limited to, tents and tent frames, beach chairs, coolers, umbrellas, toys, etc. Also, please fill in any holes before you leave and please remain off the sand dunes and out of the sea oats to ensure their continued nourishment. There are boardwalks and walking paths that can be accessed to reach the beach. Your assistance with these requests will keep our beaches beautiful and pristine. For full details on this ordinance or questions, click here or contact City Hall at (850) 648-5700.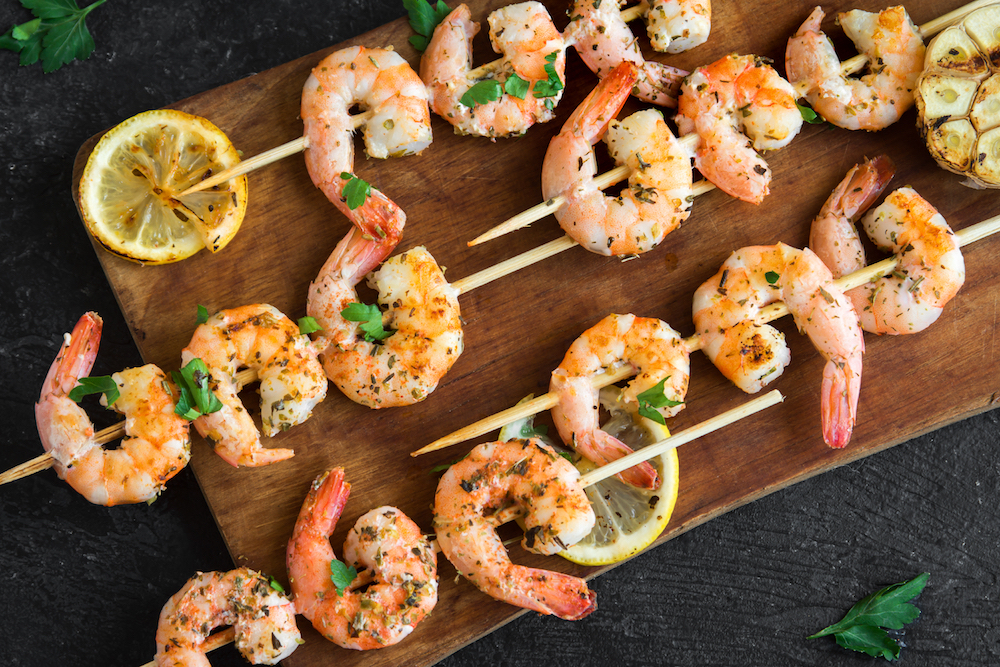 Tupelo Honey Grilled Shrimp
This is a great dish that can be enjoyed with family and friends. We publish it with the compliments of the Mexico Beach Artificial Reef Association Cookbook (mbara.org).

INGREDIENTS

1/2 tsp garlic powder
1/4 Tbsp black pepper
1/3 cup Worcestershire
2 Tbsp Worcestershire
2 Tbsp dry white wine
2 Tbsp Italian-style salad dressing
1/4 cup butter, melted
1/4 cup Tupelo honey
1 lb. large shrimp, peeled and deveined, tails on
Onions, peppers, and mushrooms (optional)
Skewers



DIRECTIONS

In a large bowl, mix garlic powder, black pepper, 1/3 cup Worcestershire, wine, and salad dressing. Add shrimp and toss to coat. Cover and let marinate in the refrigerator for 1 hour. Preheat the grill on high heat. In a small bowl, stir in honey, melted butter, and 2 Tbsp Worcestershire sauce. Set aside for basting. Thread shrimp onto skewers, piercing once near the tail and once near the head. Add onion, pepper, and mushroom in between shrimp if desired. Discard marinade. Lightly oil grill grate. Grill shrimp for 2 to 3 minutes per side or until opaque. Baste occasionally with the honey butter sauce while grilling



Thoughts for the Month
Riding a Bike

Riding a bike is something we do growing up and when we get older. We'll let you determine which type of "bike" these thoughts are relating to:
They say money can't buy happiness, but it can buy bikes and beer. Do we need anything else?

Only a biker knows why a dog sticks his head out the car window.

Training is like wrestling a bear. You don't stop because you're tired.

A bad attitude is like a flat tire. You can't get anywhere unless you change it.

Riding a bicycle is about getting back to basics. It's good for the waistline, and it's good for the wallet.

Marriage is a wonderful invention. Then again, so is a bicycle repair kit.

There are two kinds of riders: those who have crashed and those who will.

The best invention after the wheel was putting two of them together.

Sweat is just fat crying.

My ultimate fear is that when I die, my wife will sell my bikes for what I told her I paid for them.


Settling an Old Score

We've heard the saying that someone is settling an old score, and it usually is used to mean getting revenge or even with someone. However, that's not how this common phrase was originally used. The saying is from the seventeenth century, and a "score" was the word used to describe how much money you owed a merchant. When you settled a score, you were paying the money you owed. A more positive undertone than how it has evolved in today's usage!