Whether you fish from the shore for pompano, from the City Pier for Spanish mackerel or from the boat for grouper, the fishing in Mexico Beach is as good as it gets. A fleet of charter boats is available for the angler who needs a ride out into the Gulf. Many of the charter boats offer the option of inshore or offshore trips and most include your gear and license. With a new boat ramp, which provides three bays for launching and plenty of available parking, the Gulf of Mexico is less than three minutes away.
Click Here to Download Your FREE Fishing Guide »
---
Reel Good Catch of the Day
---
Fish at Mexico Beach
King mackerel
Spanish mackerel
Grouper
Red snapper
Black snapper
Mahi-mahi
Spiny lobster
Cobia
Pompano
Wahoo
Speckled trout
Redfish
Bay scallops
Mexico Beach offers something that most places don't: over 125 artificial reefs in the Gulf of Mexico that are teeming with game fish! Thanks to the efforts of the Mexico Beach Artificial Reef Association (MBARA), these reefs have been providing unforgettable fishing memories since 1997. A directory of GPS numbers for these artificial reefs can be found on the MBARA website.
Artificial Reef Information and Coordinates »
So, grab your license, your cooler, your bait, and gas up at the marina to set off for a day of great fishing and unforgettable memory making. This will be one fishing community you will continue to visit again and again. To put it simply, the fishing here is amazing!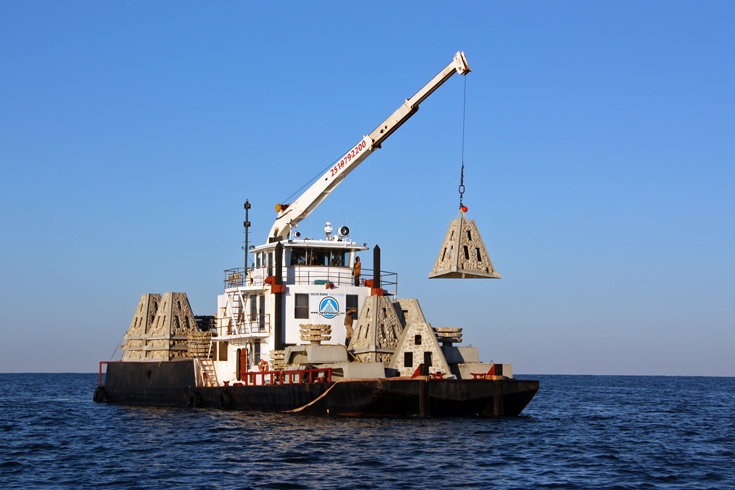 ---
Fishing Resources
Make your Mexico Beach fishing trip safe, fun and productive with these handy guides to saltwater fishing in Florida's Gulf of Mexico.
Mexico Beach, Florida, Reef Information and Coordinates »
NOAA Tide Chart – Apalachicola, Florida »
---
Florida Fishing Licenses
The state of Florida requires fishermen to hold a recreational saltwater fishing license, but there are two important exemptions to this law—children under the age of 16 and Florida residents over the age of 65. Fishing licenses may be purchased locally at the Mexico Beach Marina and Cathey's Ace Hardware. Anglers fishing aboard licensed charter boats do not need a fishing license—the captain's charter includes licensing for all fishermen aboard the vessel.
License-Free Fishing Days
The Florida Fish and Wildlife Conservation Commission is offering three license-free saltwater fishing opportunities this year. A recreational fishing license is not required on the special days listed below. Be sure to mark your calendars!
First consecutive Saturday and Sunday in June
First Saturday in September
Saturday following Thanksgiving
The saltwater waiver applies to any recreational harvest requiring a saltwater fishing license (e.g., crabbing, lobstering, scalloping, etc.) as well as fishing from shore or a boat.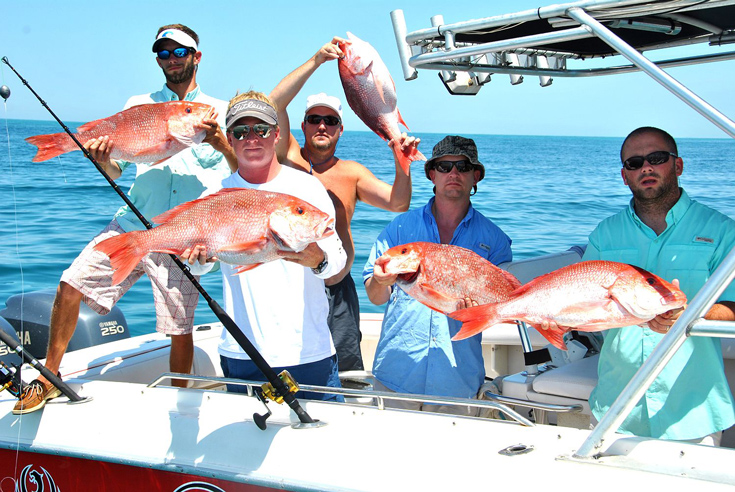 ---
Mexico Beach Boat Ramp – City Docks
Mexico Beach is very boater friendly! The City Boat Ramp features three spacious concrete launch bays, generous docking space, and quick access to the Gulf of Mexico. The parking area offers ample parking. The Mexico Beach Boat Ramp is located a half mile west of the Highway 98 bridge. Its GPS coordinates are: N 29 57.223′ W 85 25.503′.
The City of Mexico Beach has a variety of boat slips available to meet your needs while vacationing. Slips are located adjacent to Canal Park on the Gulf side of Canal Parkway.
For more information on the boat ramp, boat slips and their fees, click here or contact the Mexico Beach City Hall at 850-648-5700.