Mexico Beach Pickleball
Monday, Wednesday, Friday
Enjoy a fun round of pickleball with Sugar Sands Pickle Ball Group. Every Monday, Wednesday and Friday. All residents and visitors are invited to join in a round or two. The Sugar Sands Pickle Ball Group meets at the pickleball court beside City Hall, located at 201 Paradise Path. No fees nor experience required. For more information, including times of play, click here. Weather conditions subject to change play times.
---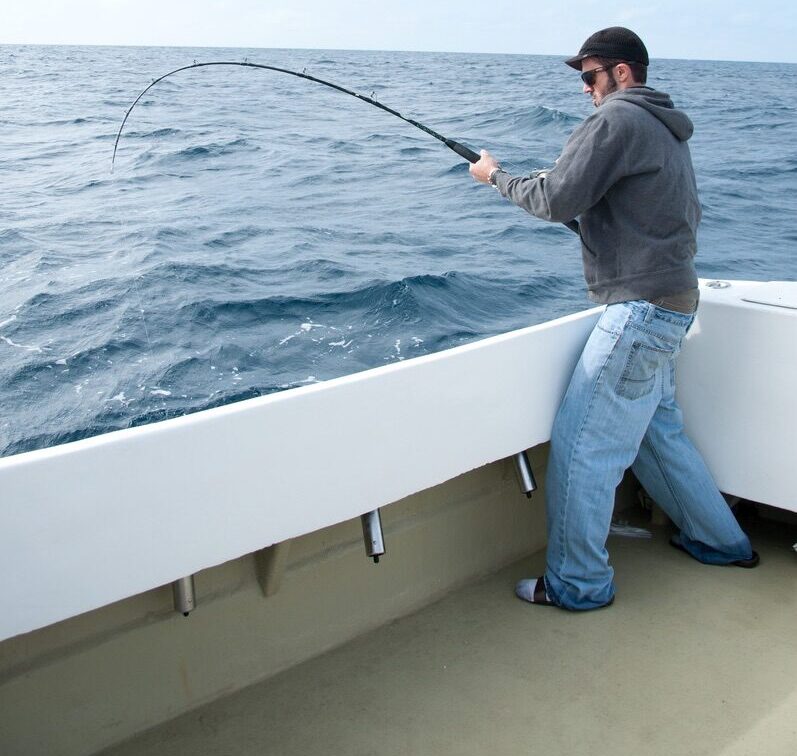 License-free Fishing Day
November 27th
Ready to fish without having to purchase a license? The Florida Fish & Wildlife Conservation Commission offering license-free fishing days for those wanting to test the waters. This is an excellent opportunity for those who don't yet have a fishing license to experience fishing, take youth fishing, or for avid anglers to introduce a friend to fishing without having to purchase a State of Florida issued fishing license. On the listed days, the fishing license requirement is waived for all recreational anglers, including both State of Florida residents and non-residents.
For more information, please click here.
---
Mexico Beach Christmas Tree Lighting Ceremony
December 5th
It's Christmas time here at the beach! Mexico Beach will once again trade the palm trees for a giant Christmas tree and transform the blank canvas into a magical holiday paradise. The annual Christmas Tree Lighting Ceremony will take place on Sunday, December 5th at 6:00pm at the Mexico Beach Shopping Center, in front of Mango Marley's. This year's celebration will also include the annual Golf Cart Parade that will venture throughout town and arrive at the tree lighting with a special visitor.
The festivities will begin with a warm holiday welcome and music performed by Forgotten Coast Ukulele Orchestral. Then there will be the introduction of this year's tree lighters, who will light our tree.  After the lighting of the tree, the wait will be on for that special someone to make his grand appearance, Santa!
The Mexico Beach Fire Department will once again be collecting new unwrapped toys that they will disburse around the community to those in need.  Those who would like to donate, please bring an unwrapped gift to the ceremony. We hope you and your family will join us as we bring the warmth and sprit of the season to Mexico Beach.
If you would like to participate in the golf cart parade, click here for an entry form. Entry is free! Contact Traci Gaddis at 850-227-6770 for questions.
---
Mexico Beach Mobile Library
December 16th
Come check out a book, or two, or three from the Mobile Library! The Mobile Library will be setup at the Mexico Beach Welcome Center, located at 102 Canal Parkway,  from 12:30pm till 3:00pm and is open to the public. The Mobile Library will be stocked with books for all ages (print and audiobooks) and DVD movies.  Library patrons will be able to register for a library card, and borrow and return items. So, if you don't have a library card, don't let that stop you.  Patrons who place requests for items at other libraries can pick up those items from the Mobile Library, so patrons are not limited to the titles on the vehicle. With a nice selection of books, there will be something for everyone to read. Reading is a wonderful activity you can enjoy while at the beach, so be sure to stop and enjoy the benefits of bringing the library to you.
For more information about the Mobile Library, click here.
---
Forgotten Coast en Plein Air
March 18th - 27th
Now in its 17th year, the Forgotten Coast is excited to welcome internationally acclaimed artists here to capture the natural beauty, character and local culture through the plein air tradition.  The Annual Plein Air Paint-Out all along Florida's Forgotten Coast will kick-off in March.  Nationally acclaimed artists will gather along the region to capture what some believe to be the last vestige of authentic "Old Florida."  From the western end of Mexico Beach to the east side of Alligator Point, artists can be seen painting alongside the roads overlooking the Gulf, as well as in out-of-the-way settings.  Artists from across the States, as well as international locations, capture images of nature, flora and fauna, and local color in the Plein Air tradition.
This event is comprised of daily artist demonstrations, workshops, and sales of locally created art.  For more information on exhibits, receptions and a complete schedule of events, please click here.
---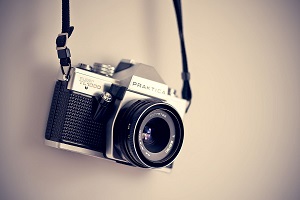 Mexico Beach Annual Photography Contest
April 1st - July 31st
Get ready to print those pictures and try your hand at our annual photography contest. The Mexico Beach 21st Annual Photography Contest is open for submission, now until July 31st. We welcome all photographs taken in Mexico Beach, past or present. All photographs will be submitted for judging after July 31st and the winners will be contacted and announced on the Mexico Beach website, social media pages and in the e-newsletter. Winning photographs will be displayed in the Mexico Beach Welcome Center after judging.
Categories are Around Mexico Beach, Sunrises & Sunsets, The Beach, Fishing & Boating, People and Flora & Animal Life.  We hope you will capture Mexico Beach through your "eyes" and enter our photography contest.  Official entry form with contest details coming soon, so please check back.
---