Mexico Beach Pickleball
Monday, Wednesday, Friday
Enjoy a fun round of pickleball with Sugar Sands Pickle Ball Group. Every Monday, Wednesday and Friday. All residents and visitors are invited to join in a round or two. The Sugar Sands Pickle Ball Group meets at the pickleball court beside City Hall, located at 201 Paradise Path. No fees nor experience required. For more information, including times of play, click here. Weather conditions subject to change play times.
---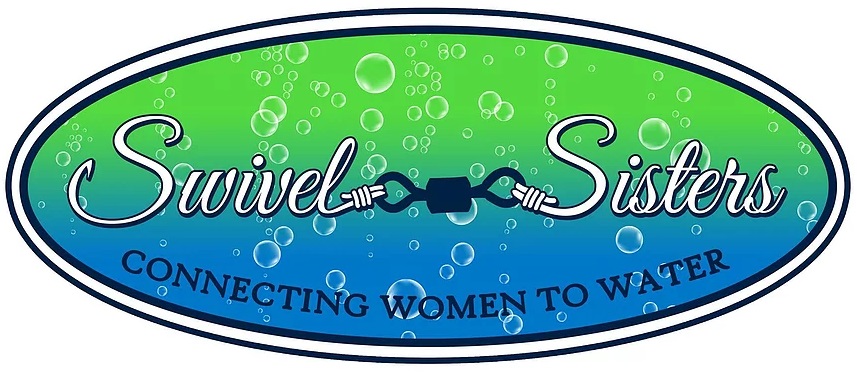 Running of the Bulls
September 1st - October 22nd
2021 Redfish Tournament presented by the Swivel Sisters. Registration is August 15th and ends August 31st. Tournament starts September 1st and ends on October 22nd. This tournament is a virtual style competition. Simply catch, photograph your catch, and release the Redfish immediately and safely. Entry fee is $60 per angler and registration site is located at St. Joe Shrimp Company in Simmons Bayou. Awards and raffles will take place on Saturday, October 23rd at 5:00pm EST at Salinas Park, on Cape San Blas.
For more information contact 850-227-8593 or swivelsisterswfc@gmail.com. To learn more about Swivel Sisters, click here. 
---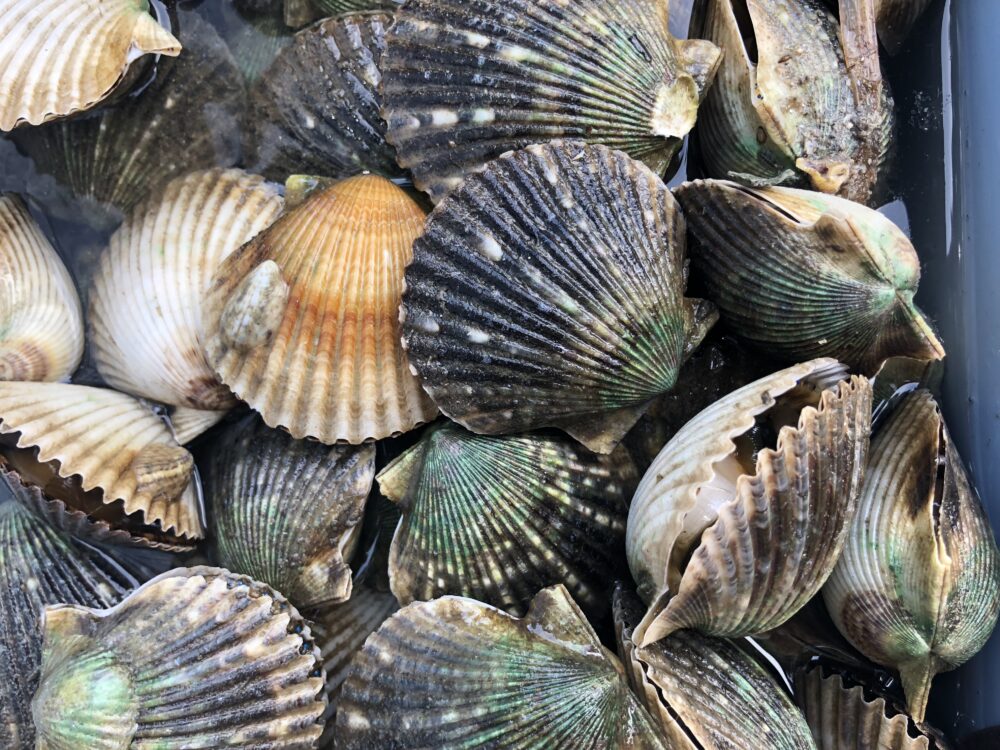 Bay Scallop Season
August 16th - September 24th
Ready to explore for scallops? The 2021 season opens August 16 and ends September 24 for scalloping in St. Joseph Bay. This season opening is from the Mexico Beach Canal in Bay County through the westernmost point of St. Vincent Island in Franklin County. The daily limit per person: 2 gallons of whole bay scallops in shell or 1 pint of bay scallop meat. The daily limit per vessel: Maximum of 10 gallons of whole bay scallops in shell or 1/2 gallon bay scallop meat (1/2 gallon= 4 pints). Recreational harvesters need a Florida saltwater fishing license to harvest bay scallops unless they are either exempt from needing a license or have a no-cost shoreline fishing license and are wading from shore to collect scallops (i.e. feet do not leave bottom to swim, snorkel, or SCUBA and harvesters do not use a vessel to reach or return from the harvest location). To learn more about these requirements and updates from FWC please, click here. 
---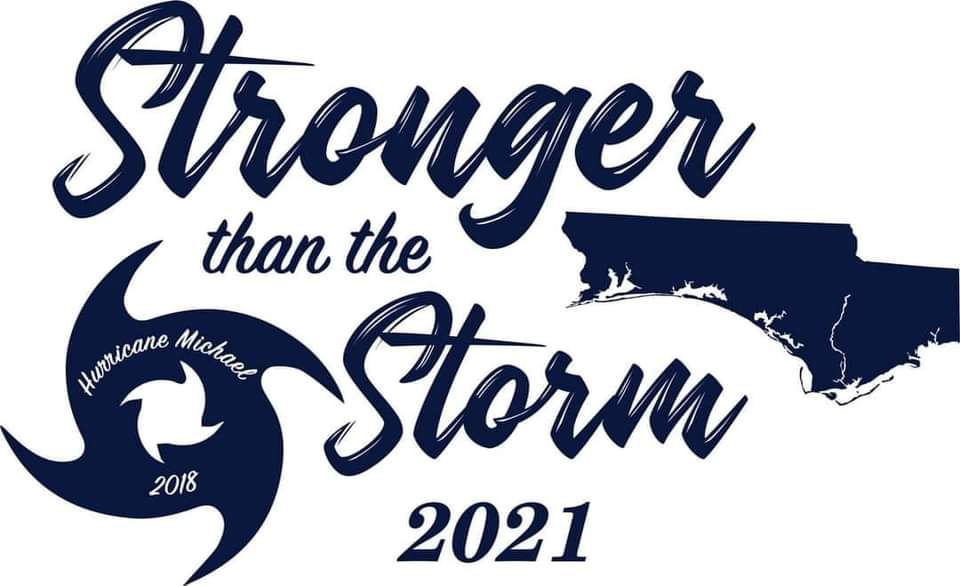 Stronger than the Storm
October 10th
The wonderful volunteers are bringing Stronger Than The Storm back for the 3rd year. This year's event will take place at Killer Seafood, located at 820 Highway 98, from 11am till 9pm. A fun filled family day is planned with live music, food, and activities for the children. This will be a free event and there will be food and commemorative t-shirts available for purchase. Proceeds from the event will go towards community projects in Mexico Beach. For more information, including musical talent lineup, click here.
---
Mexico Beach Mobile Library
October 14th
Come check out a book, or two, or three from the Mobile Library! The Mobile Library will be setup at the Mexico Beach Welcome Center, located at 102 Canal Parkway,  from 12:30pm till 3:00pm and is open to the public. The Mobile Library will be stocked with books for all ages (print and audiobooks) and DVD movies.  Library patrons will be able to register for a library card, and borrow and return items. So, if you don't have a library card, don't let that stop you.  Patrons who place requests for items at other libraries can pick up those items from the Mobile Library, so patrons are not limited to the titles on the vehicle. With a nice selection of books, there will be something for everyone to read. Reading is a wonderful activity you can enjoy while at the beach, so be sure to stop and enjoy the benefits of bringing the library to you.
For more information about the Mobile Library, click here.
---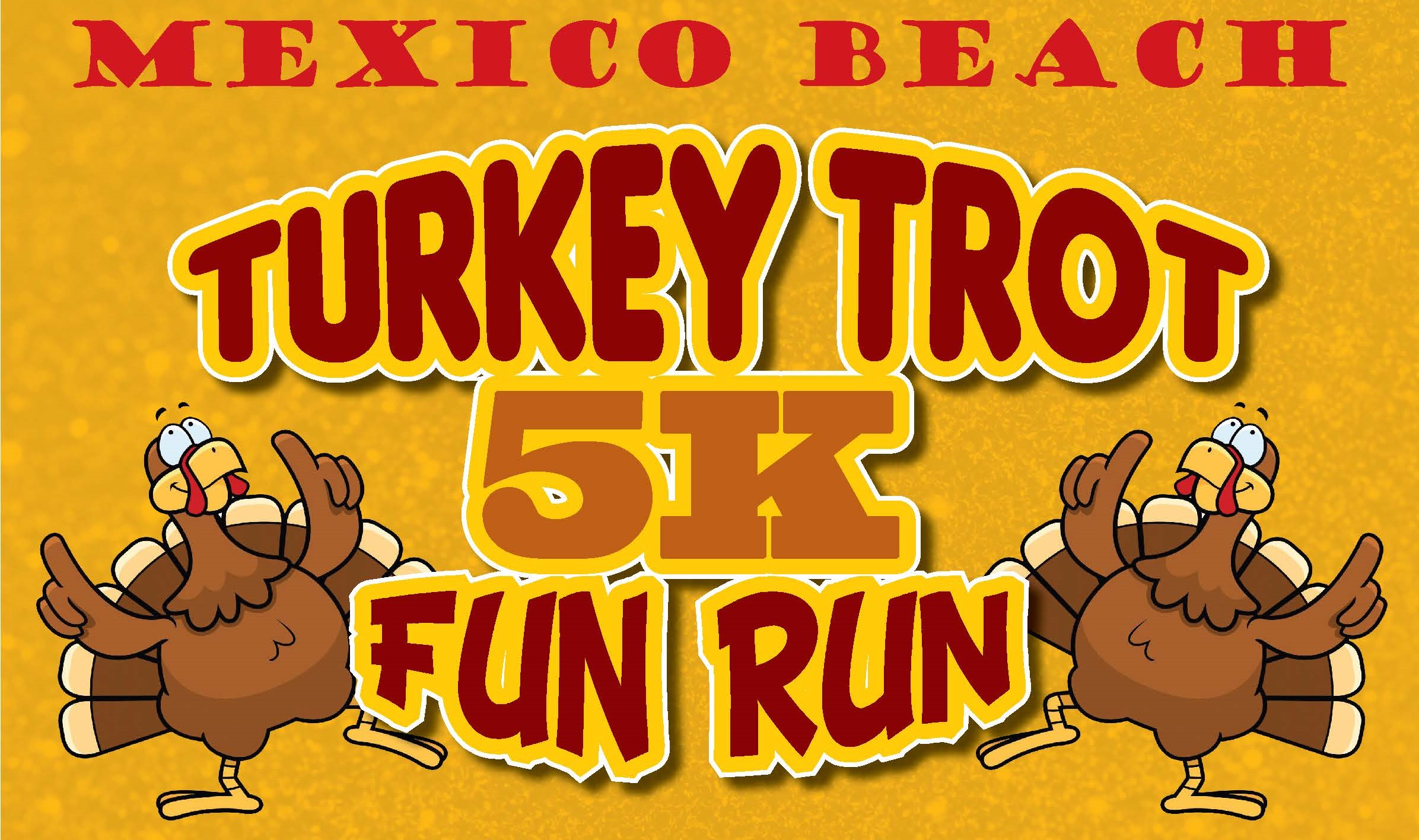 Mexico Beach Turkey Trot 5K Fun Run
November 25th
Come kick off Thanksgiving Day with a 5K Fun Run. The Mexico Beach Turkey Trot 5K Fun Run is a great way to prepared for all the Thanksgiving feast you'll be enjoying later. All ages are invited to participate in this family, fun race. A very easy course that will allow any stage of runner to enjoy. Runners will start and end at the same location with water stations along the road to route runners through the course. Spirited volunteers and onlookers will be cheering on each racer as they cross the finish line. This is a non-chipped, non-official timed race. All runners will be responsible for capturing his/her own time. A race clock will be provided, displayed, and visible to all runners as they cross the finish line. Race will start at 8:00am on November 25th at Under the Palms Park (corner of Seventh Street & Maryland Blvd.) Registration fee will be $25.00* and includes race bib and commemorative race t-shirt.  There will be no day of race registration.
Registration opening soon, check back!
---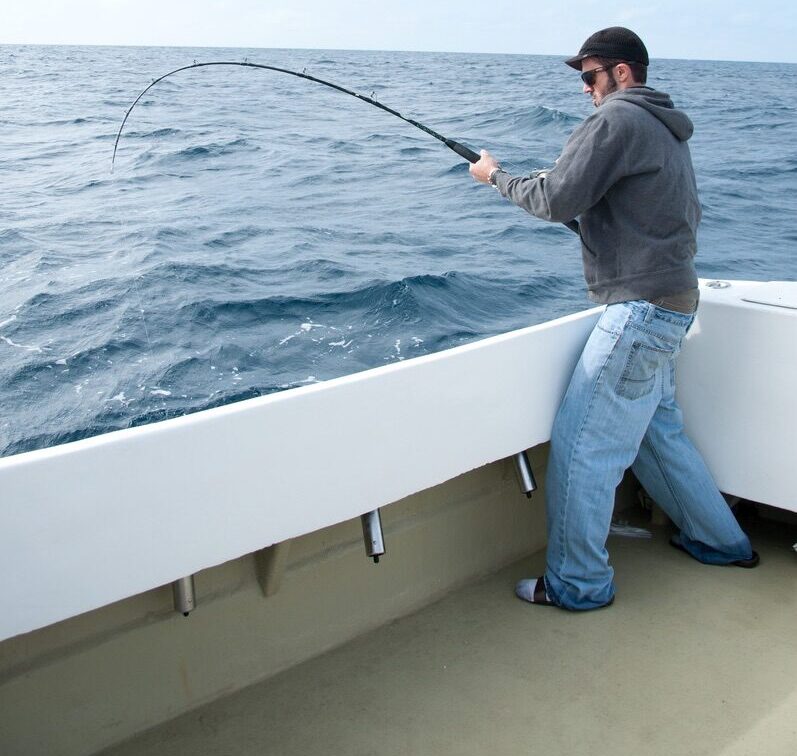 License-free Fishing Day
November 27th
Ready to fish without having to purchase a license? The Florida Fish & Wildlife Conservation Commission offering license-free fishing days for those wanting to test the waters. This is an excellent opportunity for those who don't yet have a fishing license to experience fishing, take youth fishing, or for avid anglers to introduce a friend to fishing without having to purchase a State of Florida issued fishing license. On the listed days, the fishing license requirement is waived for all recreational anglers, including both State of Florida residents and non-residents.
For more information, please click here.
---
Mexico Beach Christmas Tree Lighting Ceremony
December 5th
It's Christmas time here at the beach! Mexico Beach will once again trade the palm trees for a giant Christmas tree and transform the blank canvas into a magical holiday paradise. The annual Christmas Tree Lighting Ceremony will take place on Sunday, December 5th at 6:00pm CT at the Mexico Beach Shopping Center, in front of Mango Marley's.
The festivities will begin with a warm holiday welcome and then the introduction of this year's tree lighters, who will light our tree.  After the lighting of the tree, the wait will be on for that special someone to make his grand appearance, Santa!
The Mexico Beach Fire Department will once again be collecting new unwrapped toys that they will disburse around the community to those in need.  Those who would like to donate, please bring an unwrapped gift to the ceremony. We hope you and your family will join us as we bring the warmth and sprit of the season to Mexico Beach.
---