Check Books Out at the Mobile Library
December 3, 2020
Come check out a book, or two from the Mobile Library!
The Northwest Regional Library System, serving Bay, Gulf & Liberty Counties, will have their Mobile Library set up in the Mexico Beach Welcome Center parking lot on Thursday, December 3rd. The Mobile Library will be available from Noon till 3:30pm and is open to the public. The Mobile Library will be stocked with books for all ages (print and audiobooks) and DVD movies.  Library patrons will be able to register for a library card, and borrow and return items. So, if you don't have a library card, don't let that stop you.  Patrons who place requests for items at other libraries can pick up those items from the Mobile Library, so patrons are not limited to the titles on the vehicle. With a nice selection of books, there will be something for everyone to read. Reading is a wonderful activity you can enjoy while at the beach, so be sure to stop by on Thursday, December 3rd.
For more information about the Mobile Library, click here.
---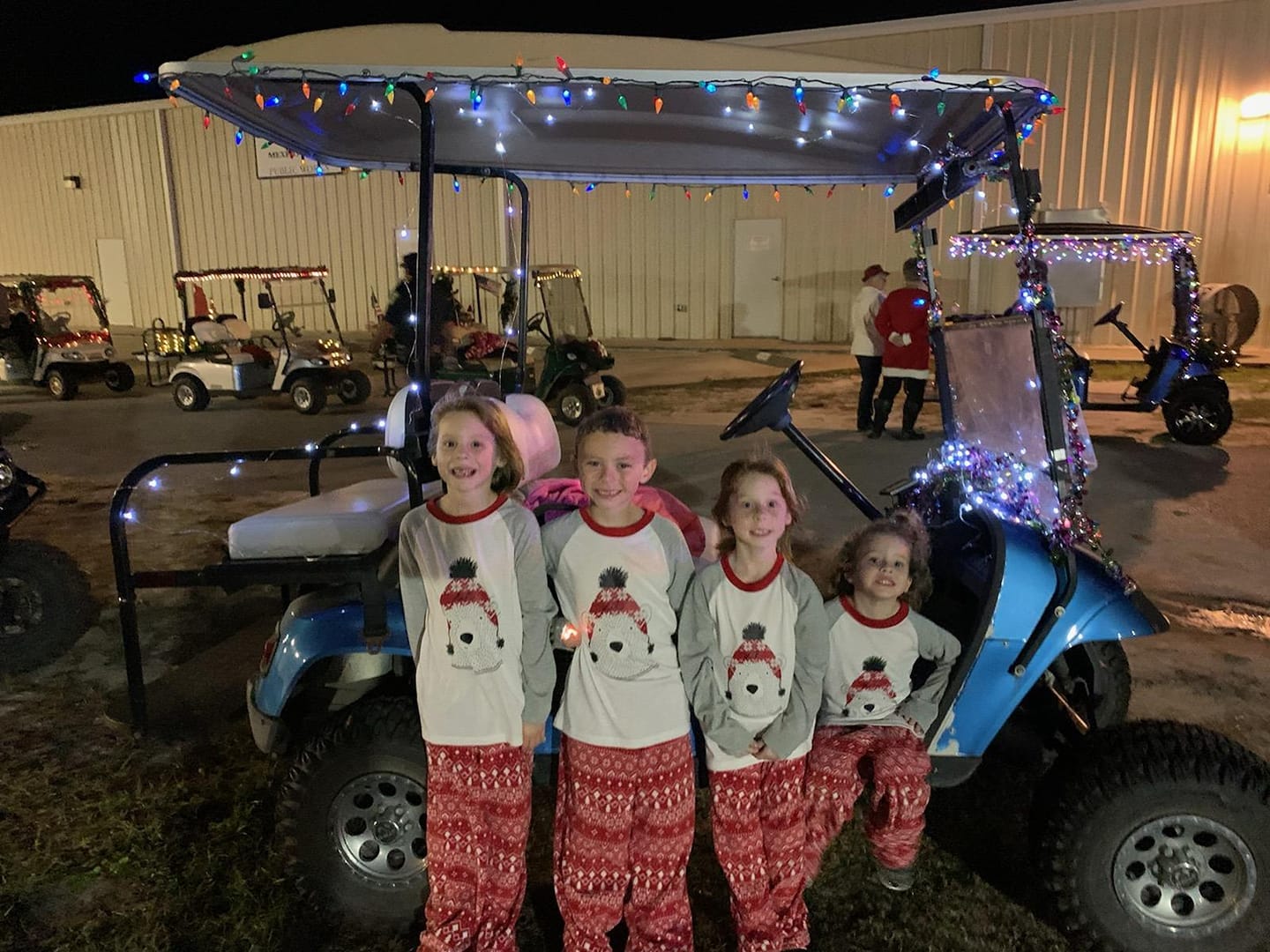 Mexico Beach Christmas Tree Lighting Ceremony
December 6, 2020
It's Christmas time here at the beach! Mexico Beach will once again trade the palm trees for a giant Christmas tree and transform the blank canvas into a magical holiday paradise. The annual Christmas Tree Lighting Ceremony will take place on Sunday, December 6th at 6:00pm CT at the Mexico Beach Shopping Center, in front of Mango Marley's.
The festivities will begin with a warm holiday welcome and then the introduction of this year's tree lighters, Marty & Lori Blood, longtime residents and Mexico Beach Post Office Proprietors.  After the lighting of the tree, the wait will be on for that special someone to make his grand appearance, Santa!
The golf cart parade will venture down the highway and bring Santa along with them, on a big red firetruck.  With the help of some creative elves, these golf carts will be adorned with bright lights, tinsel, dancing reindeer and festive snowmen that will be sure not to melt. This year's golf cart parade will have an extended route that will wind throughout city streets.  If you are interested in participating in the golf cart parade, contact Traci Gaddis at (850) 227-6770.
The Mexico Beach Fire Department will once again be collecting new unwrapped toys that they will disburse around the community to those in need.  Those who would like to donate, please bring an unwrapped gift to the ceremony.
To ensure safe health protocols, Santa will remain on the firetruck and we ask that those who attend please follow all CDC recommendations and guidelines. The event will also be streamed live on the Mexico Beach's Facebook page. We hope you and your family will join us as we bring the warmth and sprit of the season to Mexico Beach.
---